South America Day 1-5: First Impressions of Bogotá
Architecture
On the taxi in from the airport to my hostel, the first thing I noticed about Bogotá is the post-colonial architecture. There's many low-rise, pastel-coloured buildings with narrow brick roads.
Another distinct characteristic is the prevalence of graffiti, many of them political themed. In the early 2010s, graffiti became a regulated art form. Now, street art is embraced as part of Bogotá's identity.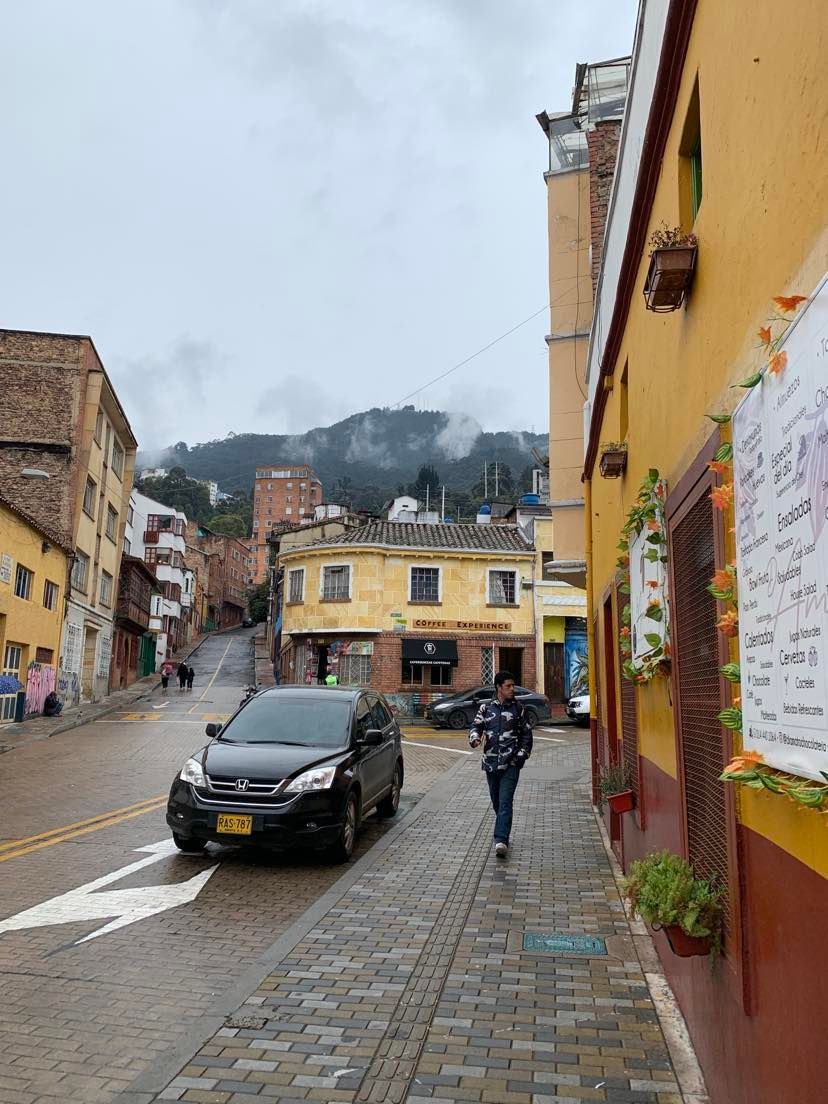 Cloudy day in Bogotá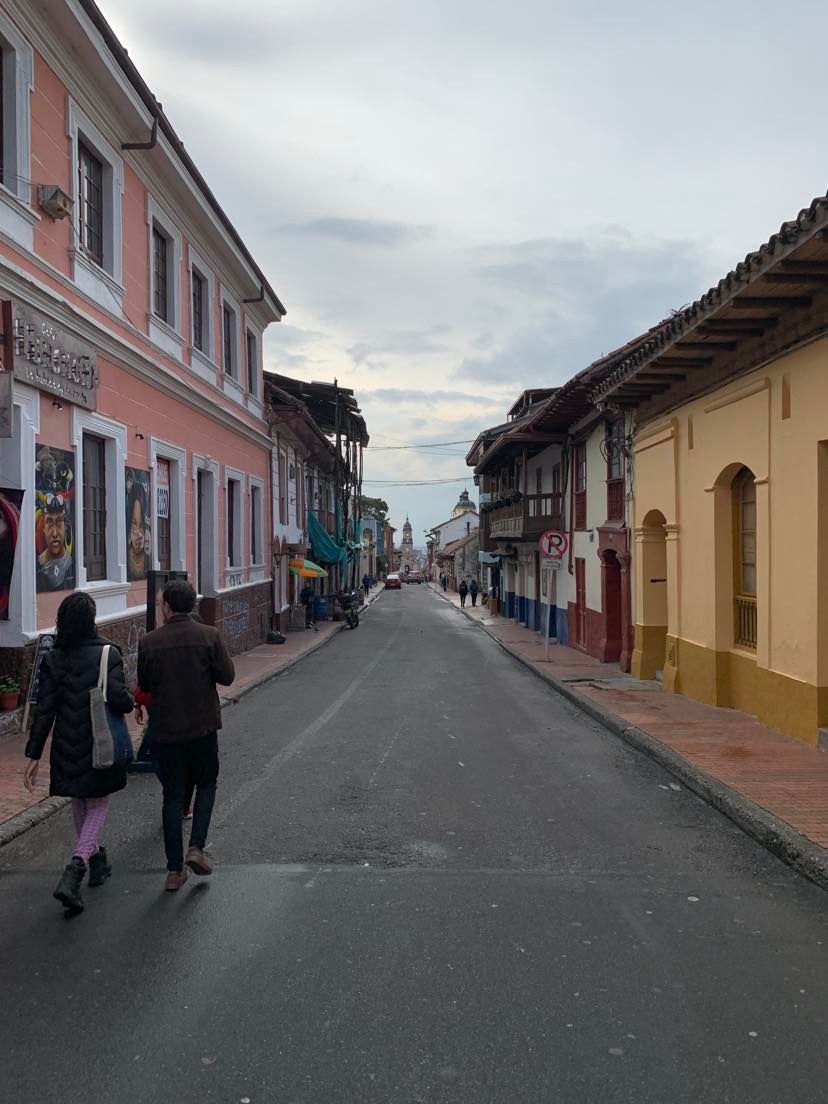 Post-colonial architecture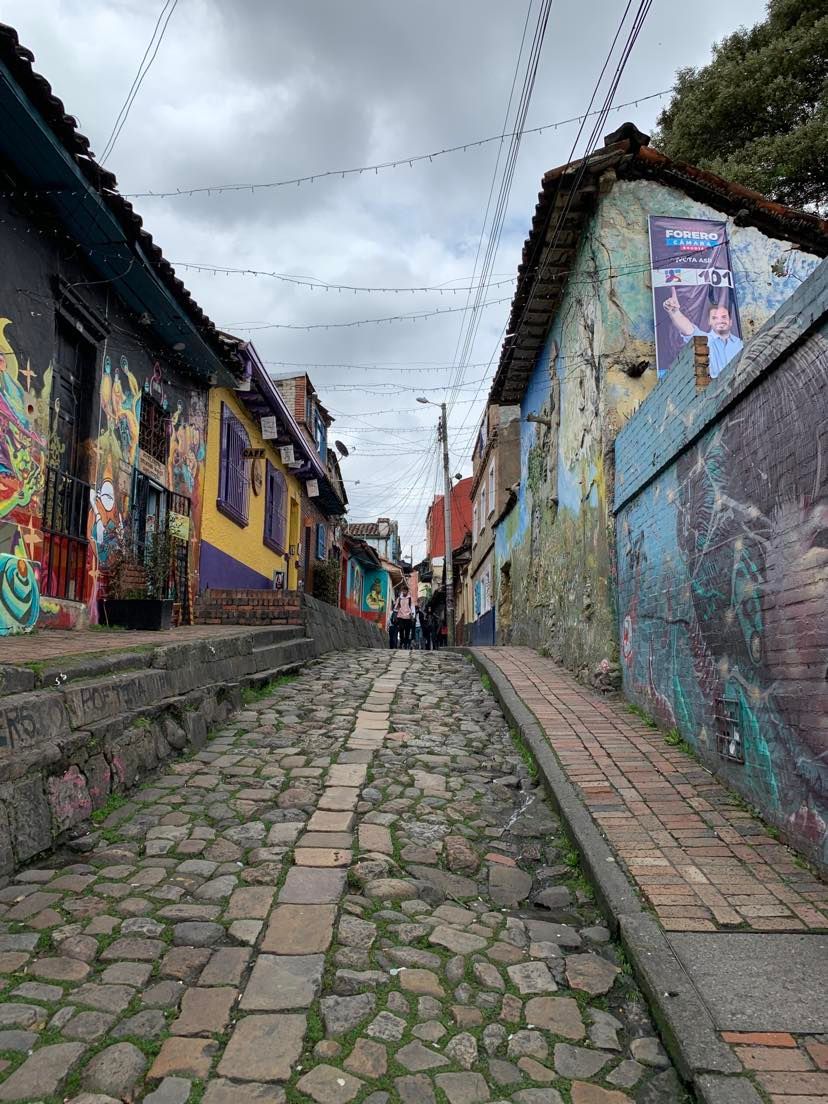 Narrow streets, colourful buildings
Food
Colombia's one of the most biodiverse countries in the world. With that, comes the benefit of growing all sorts of different fruits and vegetables. During a walking tour, our tour guide took us to a fruit market and let us try all sorts of different fruits.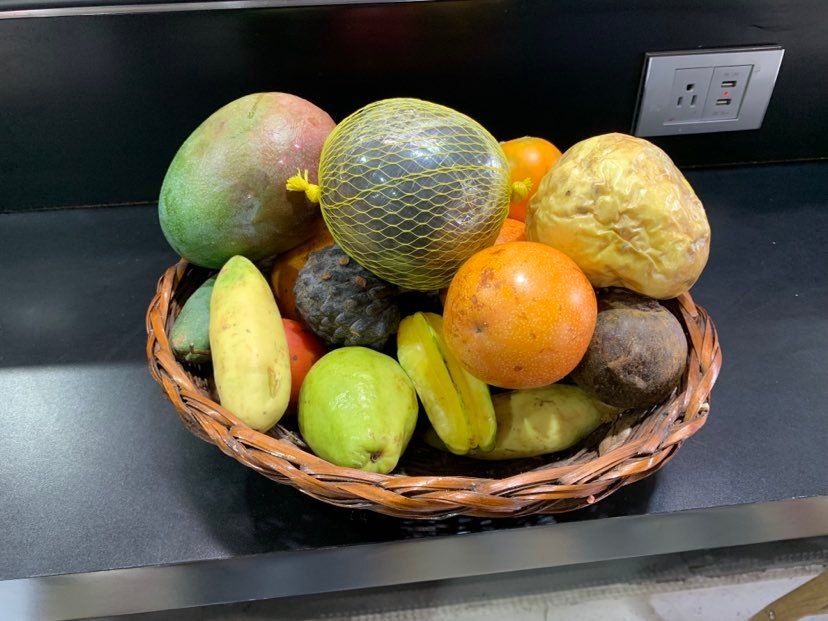 Exotic Colombian fruits
In addition to fruits and vegetables, Colombia is famous for producing coffee beans and the coca plant (the base ingredient for Cocaine amongst other things).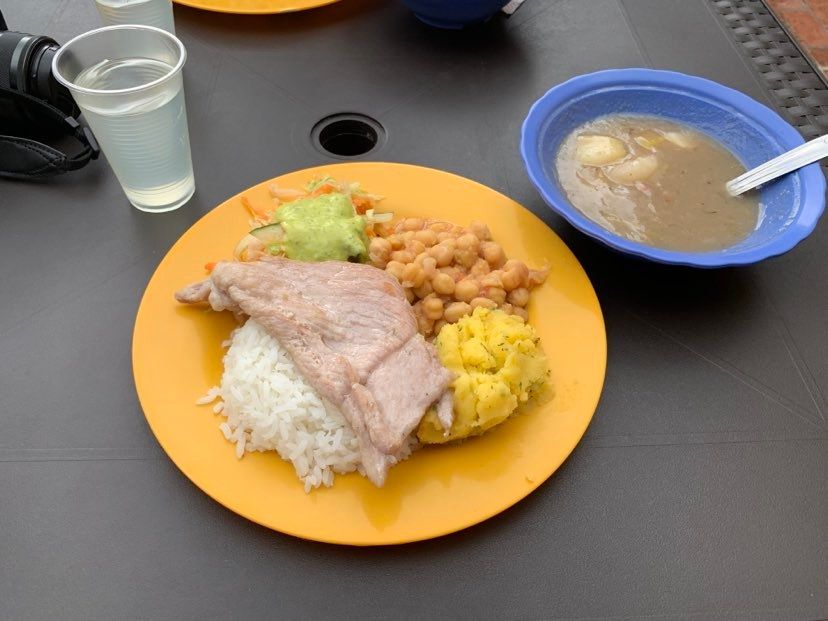 This entire meal cost only 3CAD!
Safety
There's a Colombian saying, "no dar papaya" which translates to "don't give papaya". In other words, don't give someone a reason to take advantage of you. Try not to walk the streets at night or by yourself, don't use your phone in the streets, don't count your money in public. In Bogotá I was extra cautious and fortunately nothing bad happened to me or my friends. However, as I met more people and made more friends at my hostel I started to hear story after story. One friend got their passports stolen, two friends both got robbed at knifepoint on the street of our hostel in daytime, another friend got his phone stolen, etc. After hearing all these stories, my friends and I were extra cautious around Bogotá. Despite it being the capital, Bogotá is not as safe as the other major cities and tourist attractions across the country.
Final Thoughts
Overall, I had a fantastic time in Bogotá and couldn't ask for a better introduction to Colombia and solo travel.