Jus Soli and Jus Sanguinis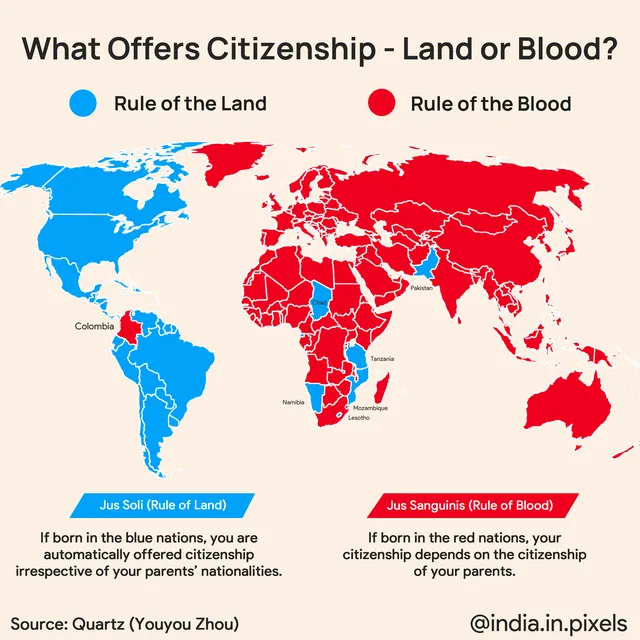 Most countries in the Americas and a few countries in Africa and Asia are jus soli, rule of land.
Most countries in Europe, Asia, Oceania, and Africa are jus sanguinis, rule of blood.
After doing some light research, I found that the Americas is predominately jus soli to increase their citizenry. The past European colonial powers aimed to displace the indigienous populations by enticing immigrants from the old world, in particular Europe.