Levels of Wealth
Here's an interesting framework to think about wealth: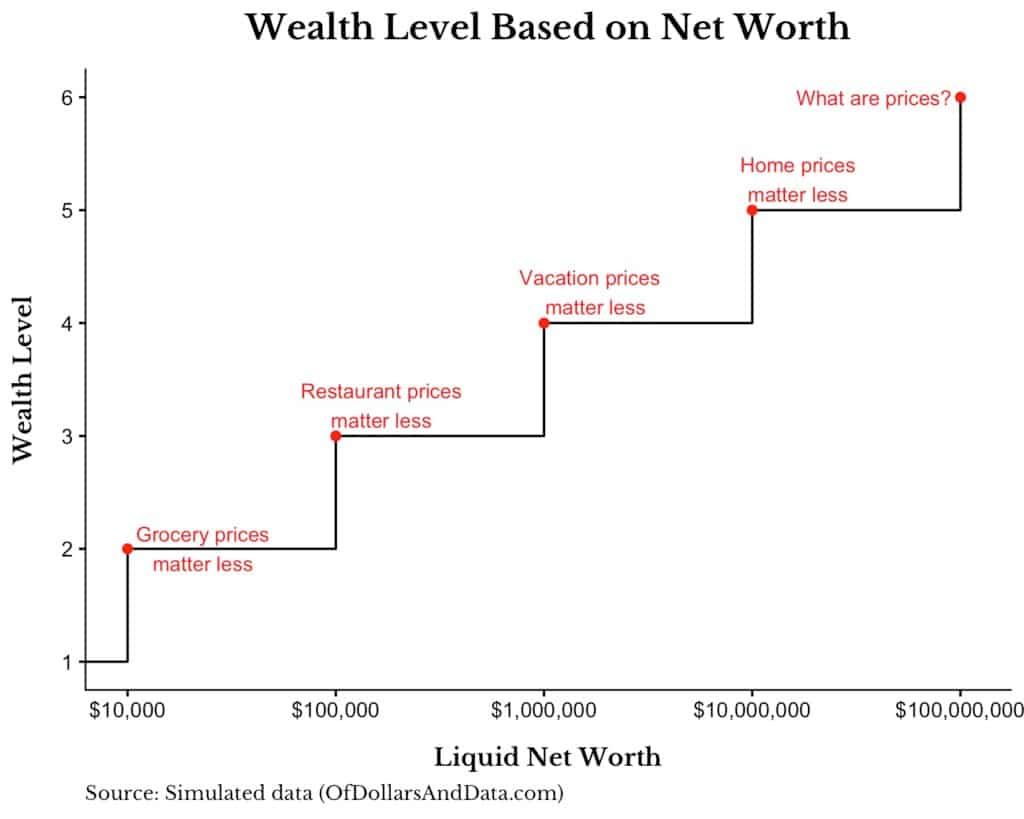 via Climbing the Wealth Ladder
Right now, I'm at Level 2. I don't really look at the prices of specific grocery items. However, when I'm eating out with friends I'll opt for a $$ restaurant or less on Google Maps or Yelp. If I'm feeling fancy maybe a $$$ restaurant. When I'm at the restaurant, menu prices influence my decision on what I'm getting.
What's interesting is the size of each step is an order of magnitude larger than the previous step. This framework also got me thinking on how much my quality of life will change as I move up levels. Fortunately, because I work in a lucrative industry it won't be too long until I move to level 3. But I feel like I've already surpassed the threshold of enough and any more money will not make me more happier. Though I'm only at level 2, I feel like I have all the material possessions I want.
I'm reminded of the piece, Your Human Sized Life, where no matter the size of your watch collection, how many cars are in your garage, or vacation homes you own, you can only wear one watch, drive one car, and sleep in one bedroom.