Life Paths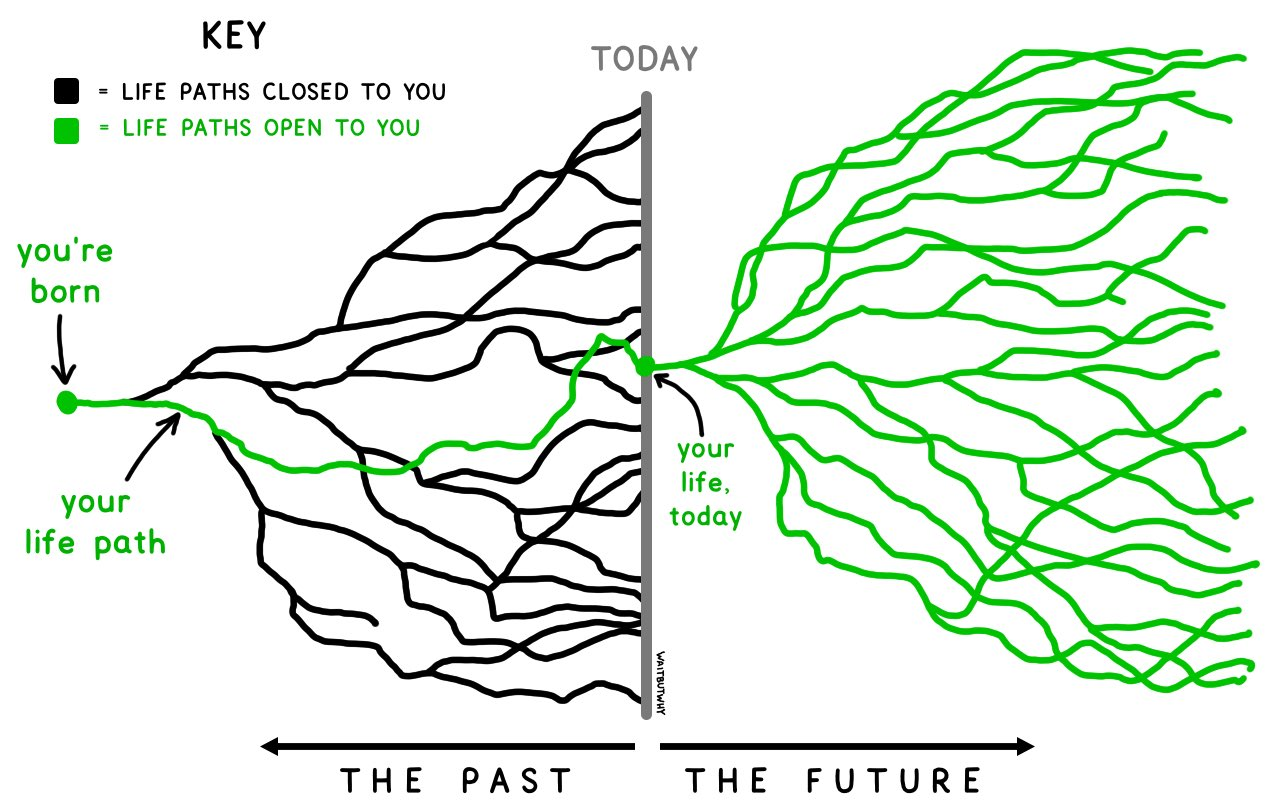 Credits to Tim Urban
At this point in my life, I'm at the crossroads.
There's many seemingly life altering decisions to be made.
My life is a culmination of those decisions.
Sometimes I wonder how different my life would be if I chose a different career path, if I dated that one girl, if I rejected that one opportunity.
How different would my life be today?