Question Everything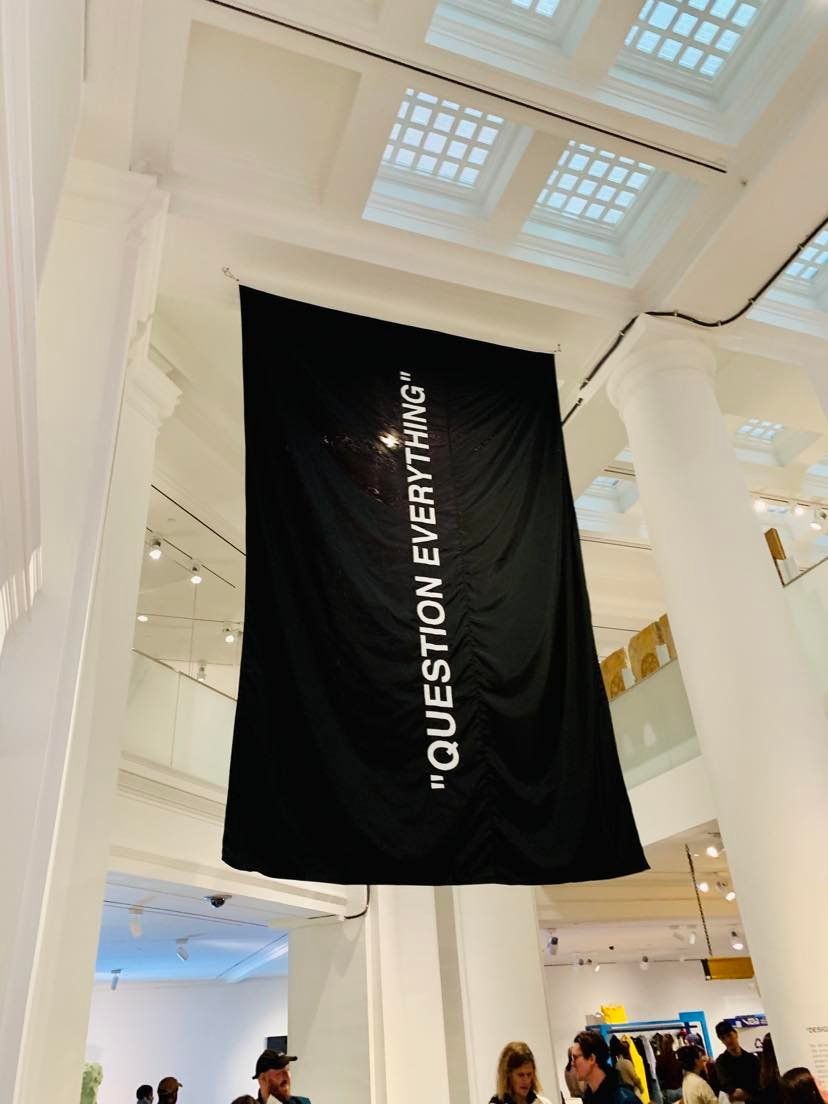 "PSA", 2019
Today, I went to the late fashion designer, Virgil Abloh's exhibition named, "Figures of Speech" at the Brooklyn Art Museum. In the middle of the gallery hung a large black nylon flag with Virgil's motto, "Question Everything" written on it.
Question everything means picking apart societal norms and rethinking them from the ground up. It means challenging expectations and limits. This motto is core to Virgil's creative process and the secret to his meteoric success in the fashion industry.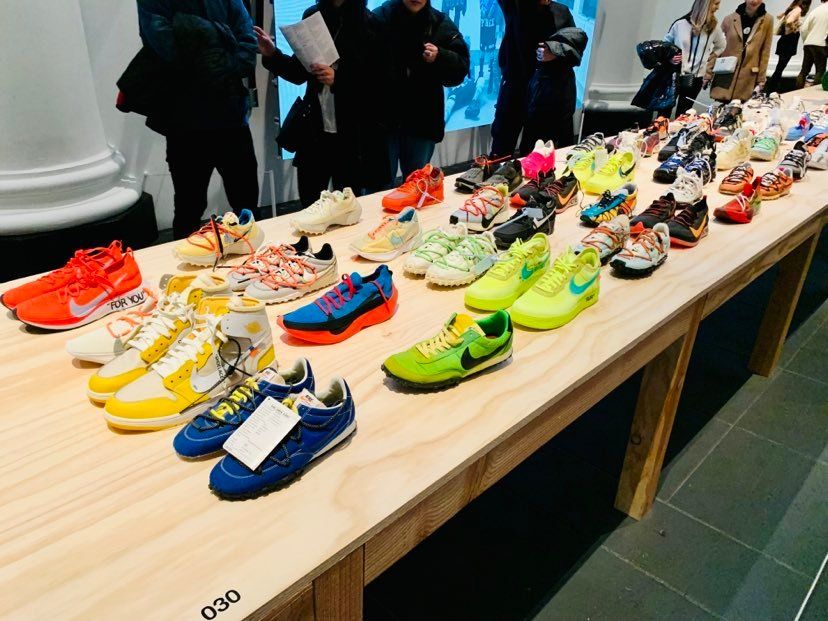 AN ARRAY OF AIR, 2019
His art embodies this motto as well. Much of it combines form factors, materials, and colors in a unique way, challenging the viewer's concept of what is and isn't fashion.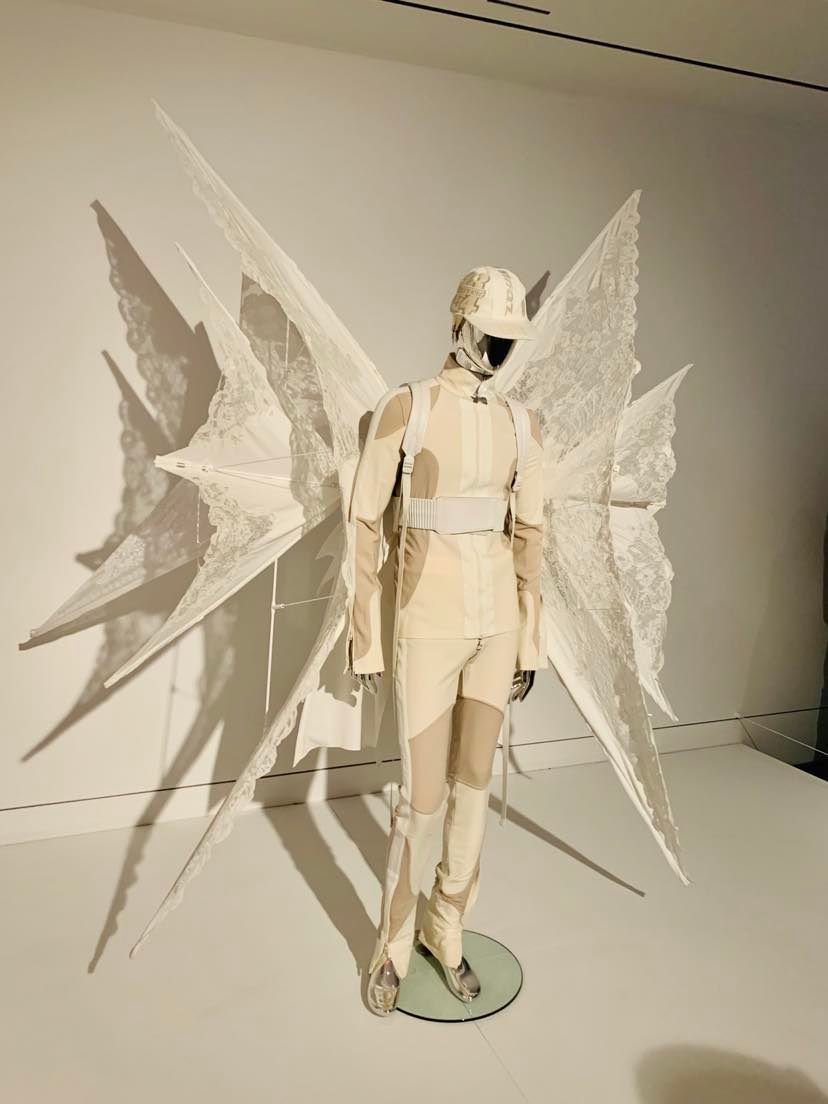 From Louis Vuitton x Virgil Abloh Men's Fall-Winter 2020 collection