South America Day 18-22: Cartagena
After spending a few days in smaller, more nature oriented settings like Salento, Minca, and Tayrona, I paid a visit to the walled city of Cartagena, my final stop in Colombia. The first thing I noticed about Cartagena is the weather. The heat and humidity were borderline unbearable. It's the type of place where you're constantly sweating and three showers a day are needed to stay fresh in the mid to high 30 degree weather.
The Old Town neighbourhood where my hostel was located
The first thing I do when visiting any new city is join a free walking tour. While I did learn about the city on the tour, the scorching heat made it nearly unbearable.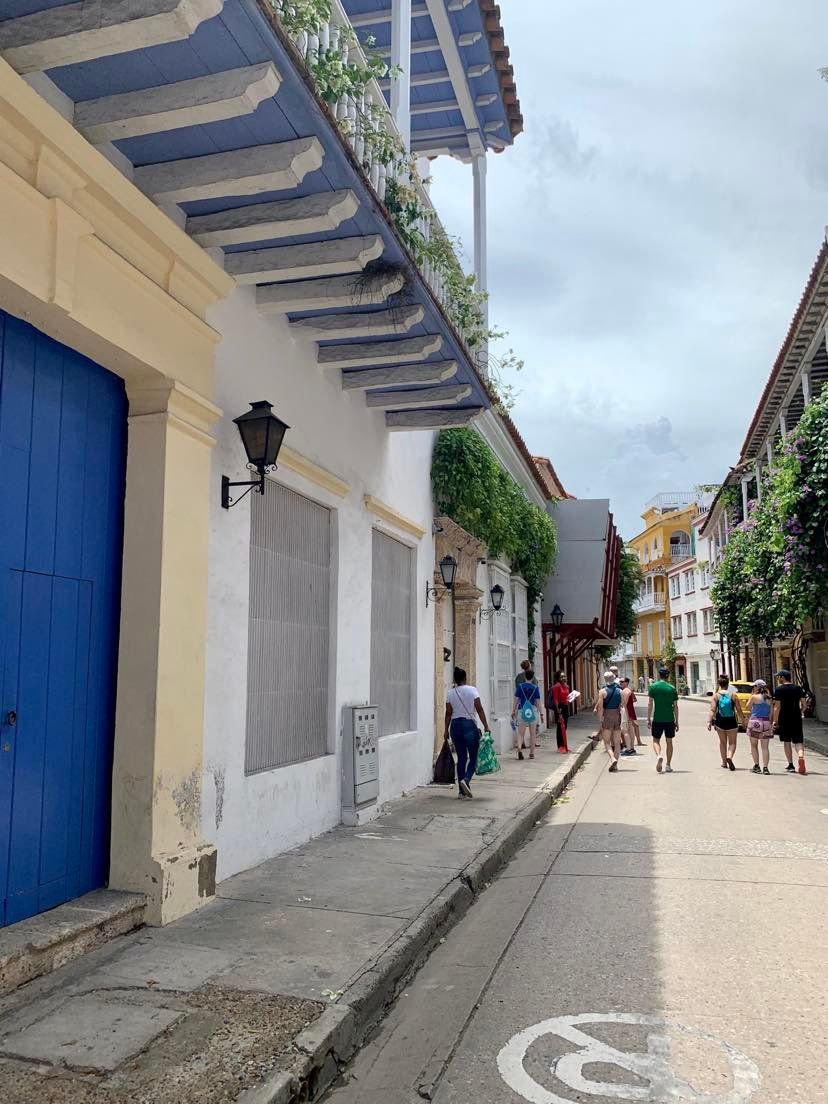 The streets of Cartagena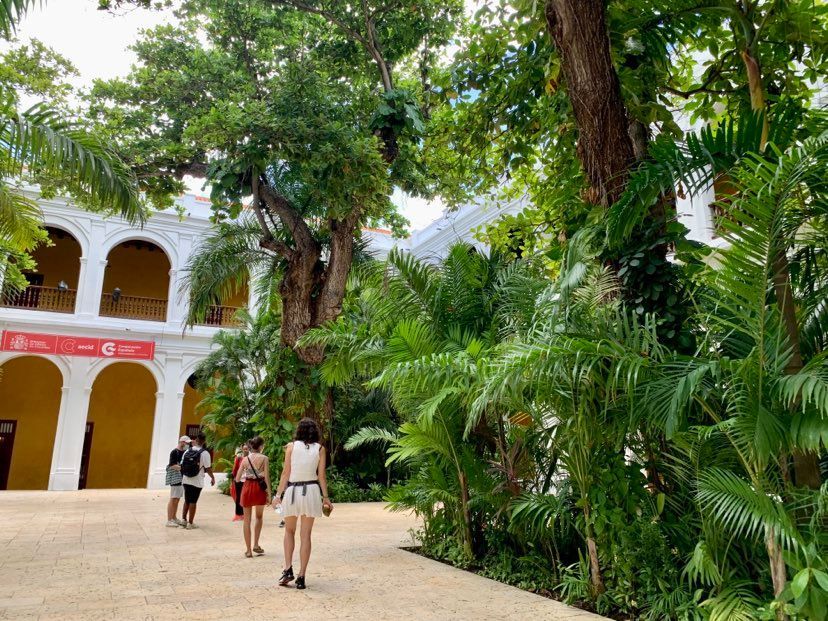 Inside a museum
Later that day, I saw one of my classmates post an Instagram story in Cartagena. Though we haven't talked in class before, I decided to reach out and joined them for dinner. Travelling solo means to be in a constant state of change and it was comforting seeing familiar faces for once.
The next day, I explored the Getsemaní neighbourhood known for its vibrant murals, street musicians, and street foods.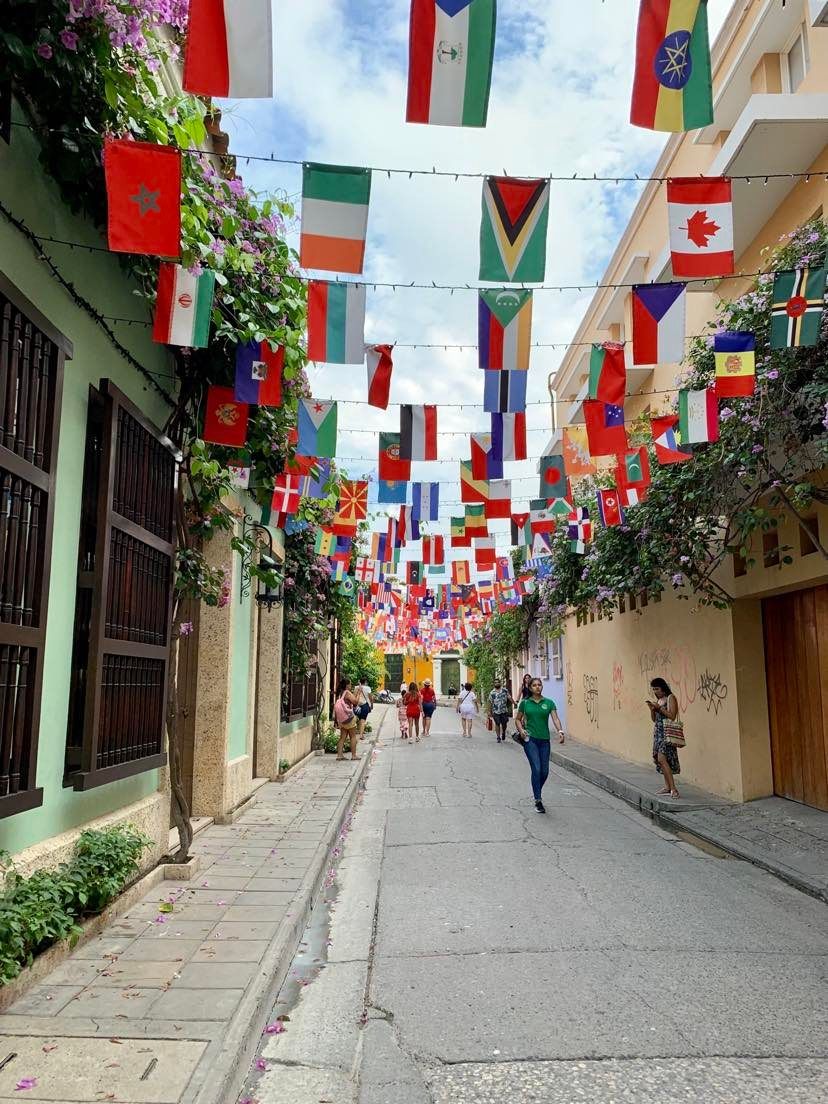 A street in Getsemaní with flags from every country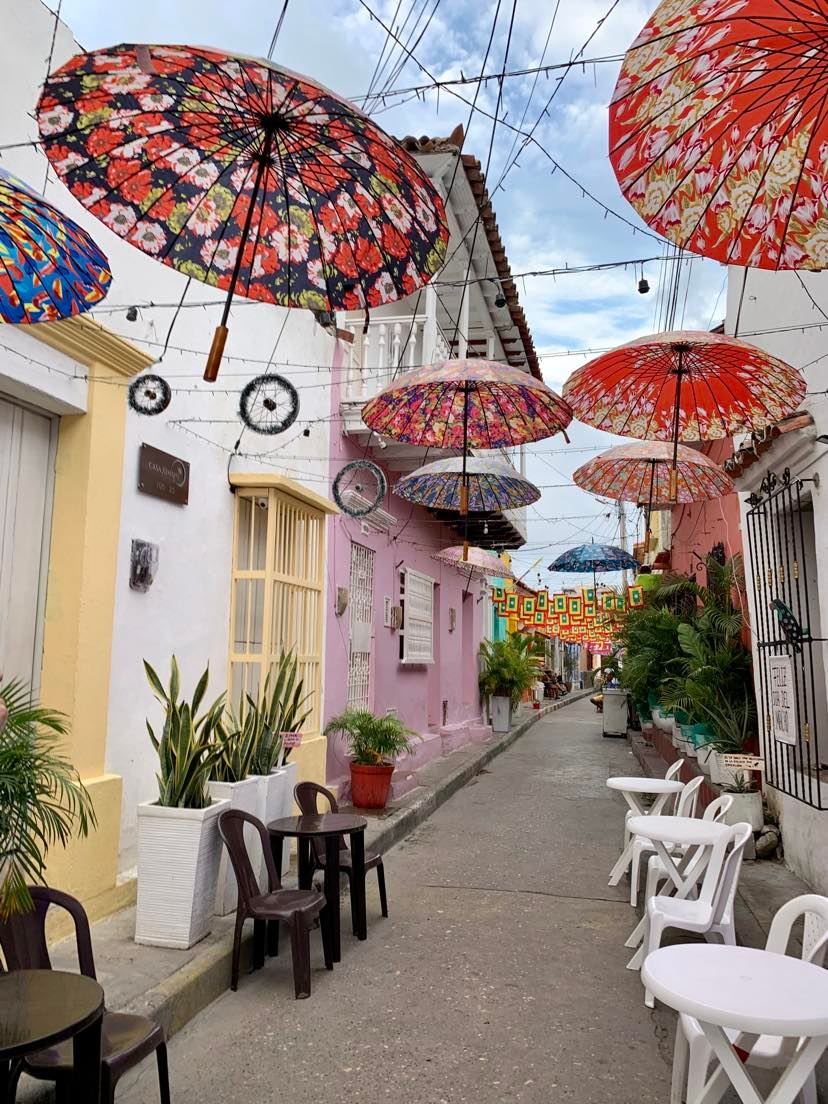 Umbrella street
My last few days in Cartagena, I booked a private room to recharge my batteries. I spent that time reading, writing, taking plenty of walks on the nearby beach and eating some seafood.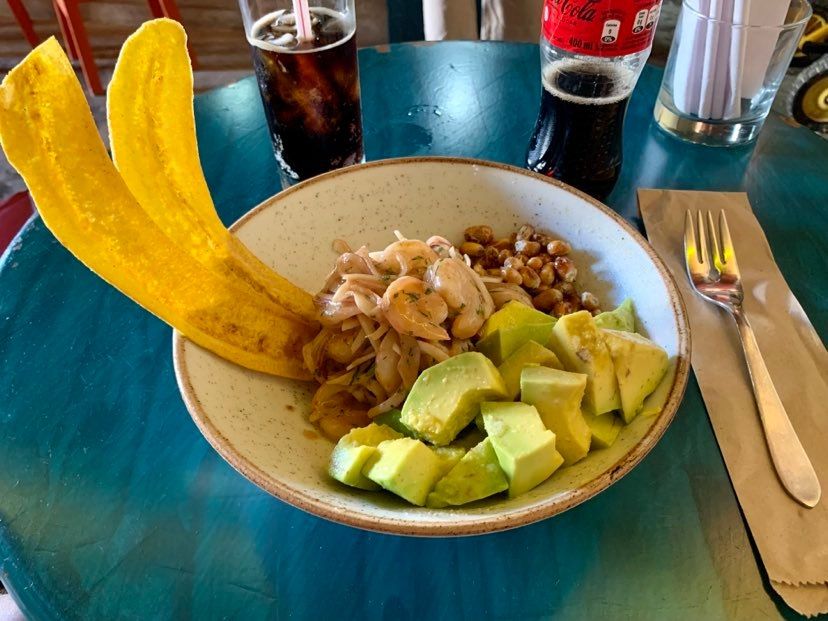 Ceviche's one of my favourite foods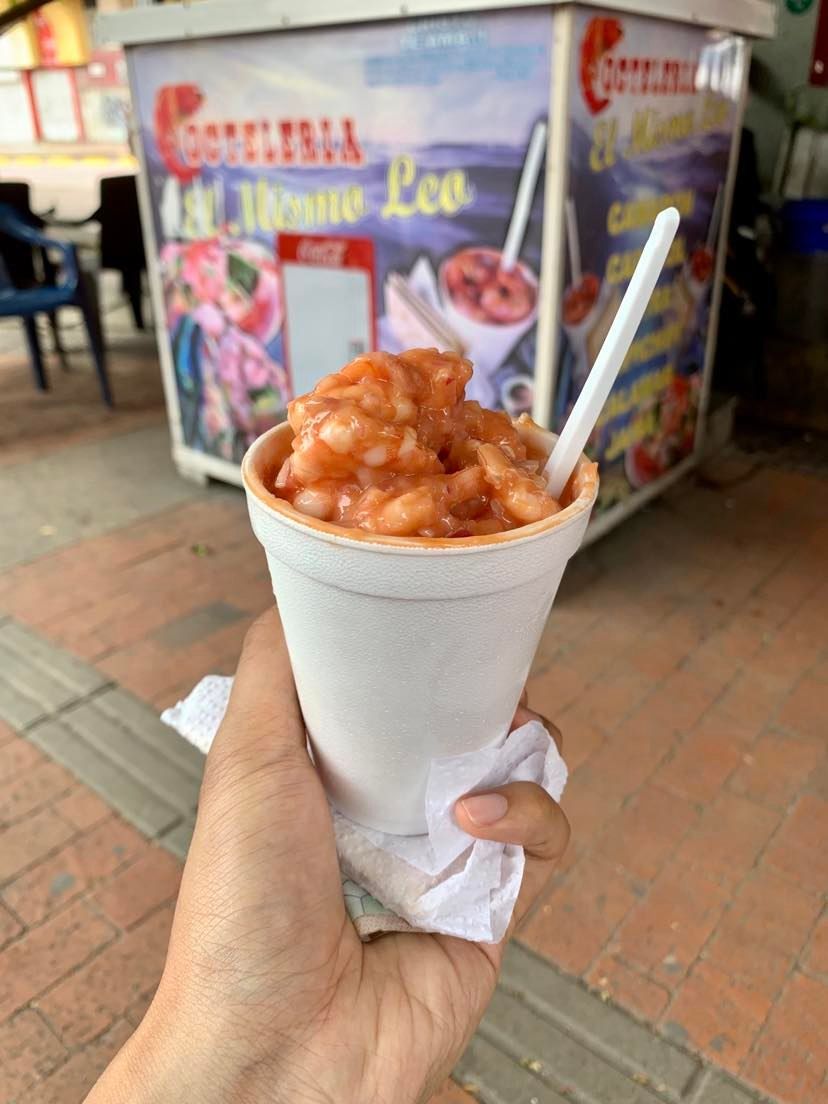 There are street vendors everywhere selling shrimp ceviche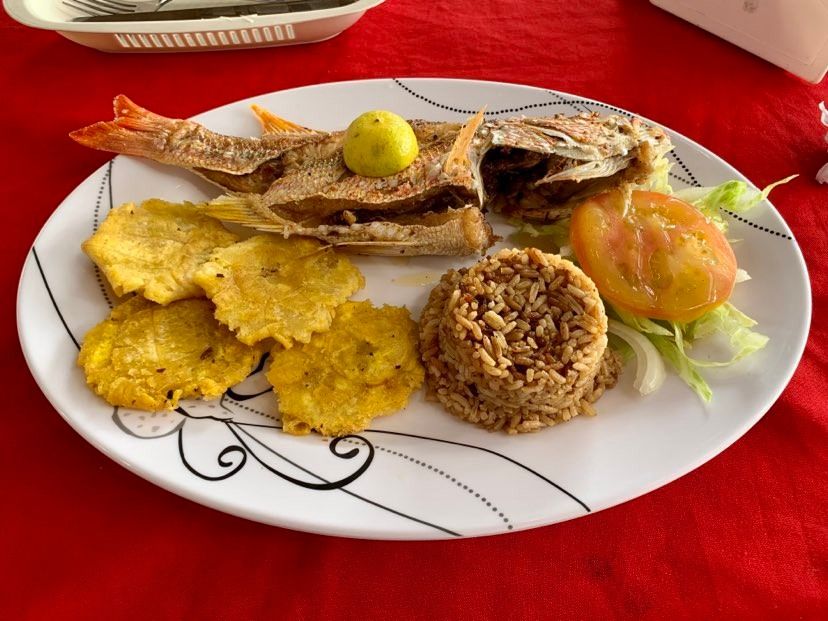 Fried fish on the beach