South America Days 18-20: Tayrona Park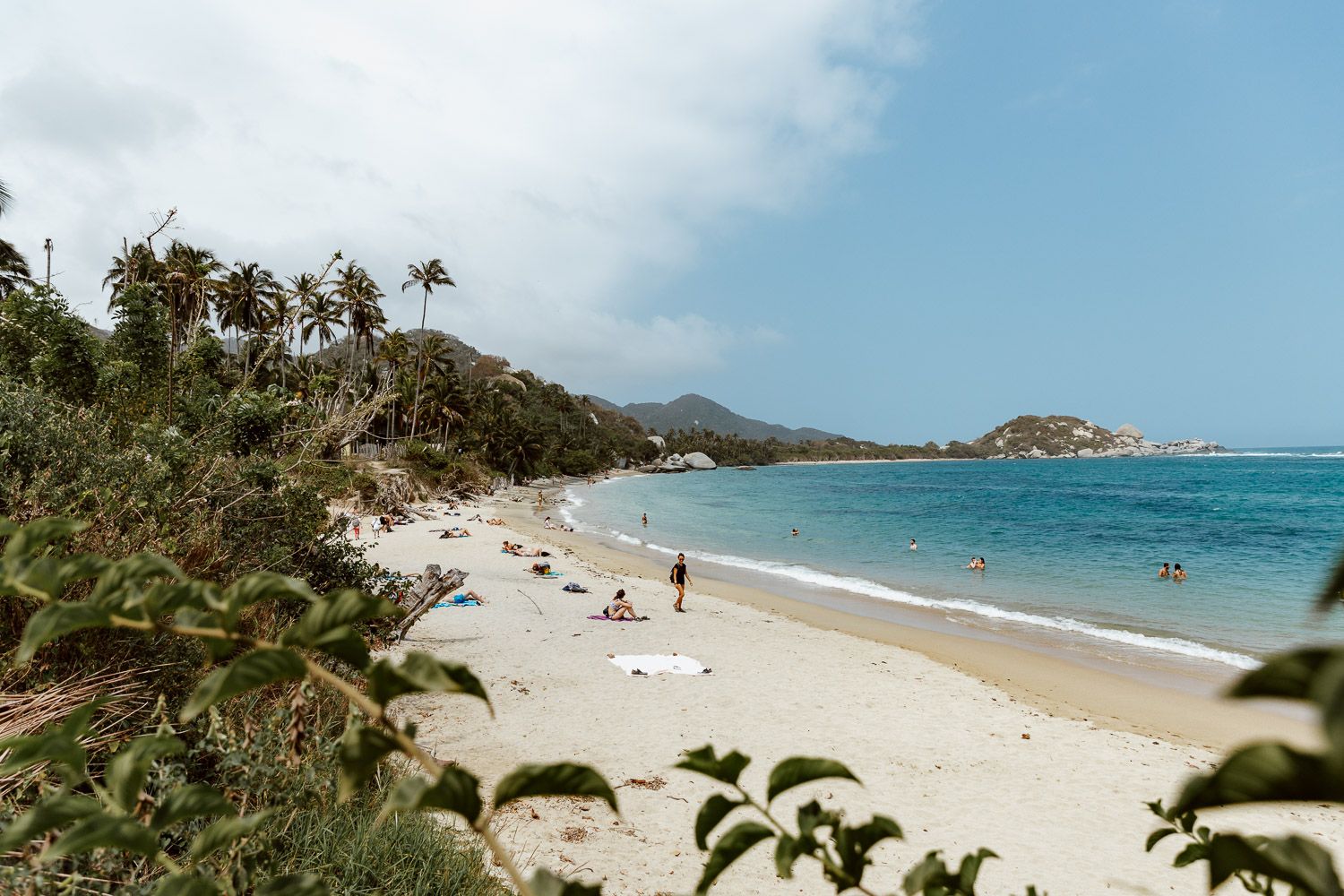 Photo credits to Along Dusty Roads
After spending a relaxing few days in Minca, I made my way to Tayrona Park. Tayrona is the largest national park in Colombia. It's a popular vacation spot for local Colombians and travellers alike because of the surrounding mangrove swamps, forests, and sandy white beaches on the carribean coast.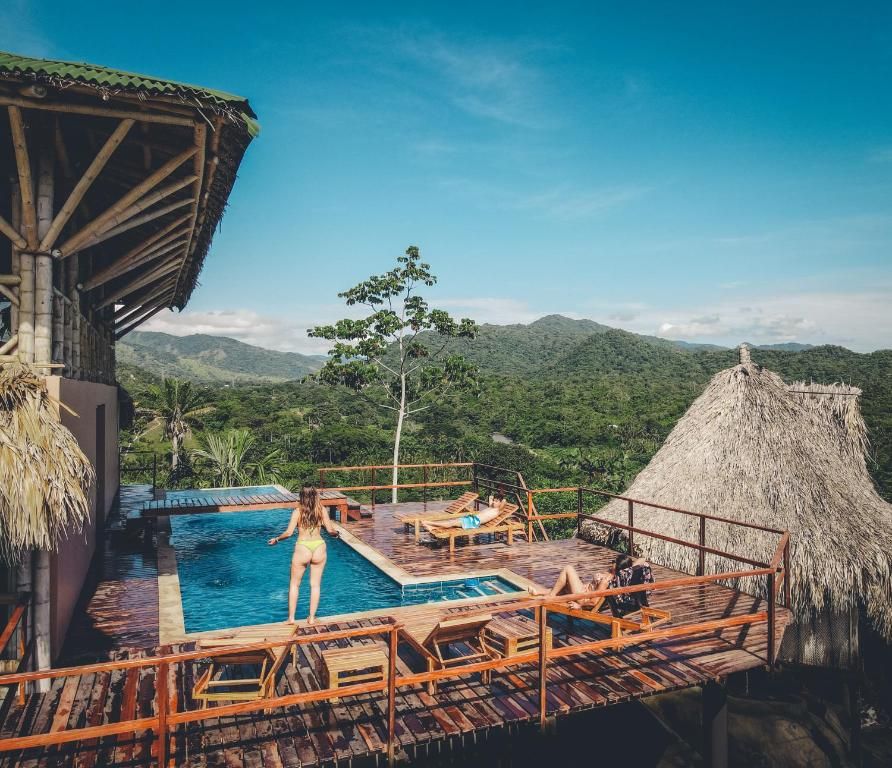 The Journey Hostel (photo credit to Booking.com)
I arrived at my hostel on Sunday afternoon, located 15 minutes away from the main entrance of the park. The next morning, I ventured out to Tayrona with a few friends from my hostel.
Tayrona Park is infamous for its long entrance lines and crowded beaches. But when we visited, the lines were short and the beaches uncongested. On top of that, the weather was beautiful. No rain at all despite the forecast.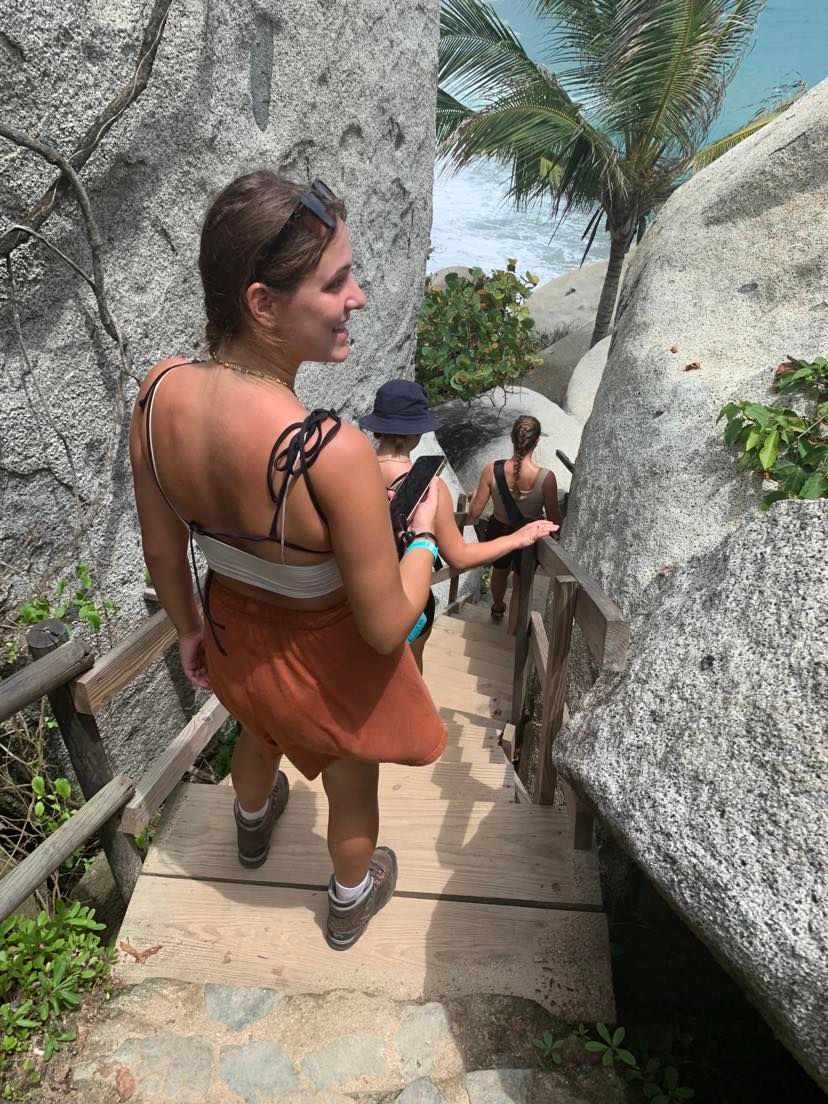 En route
Tayrona has several beaches. Not all of them are swimmable due to strong currents. The most popular beach, Cabo San Juan, was a nearly two hour hike through the park. We hiked, ate lunch, and lounged at the beach until the late afternoon. Eventually, a few friends had to head back to the hostel before it got dark. Lily, Kaya, and I opting to spend a night in the park sleeping on the rentable hammocks.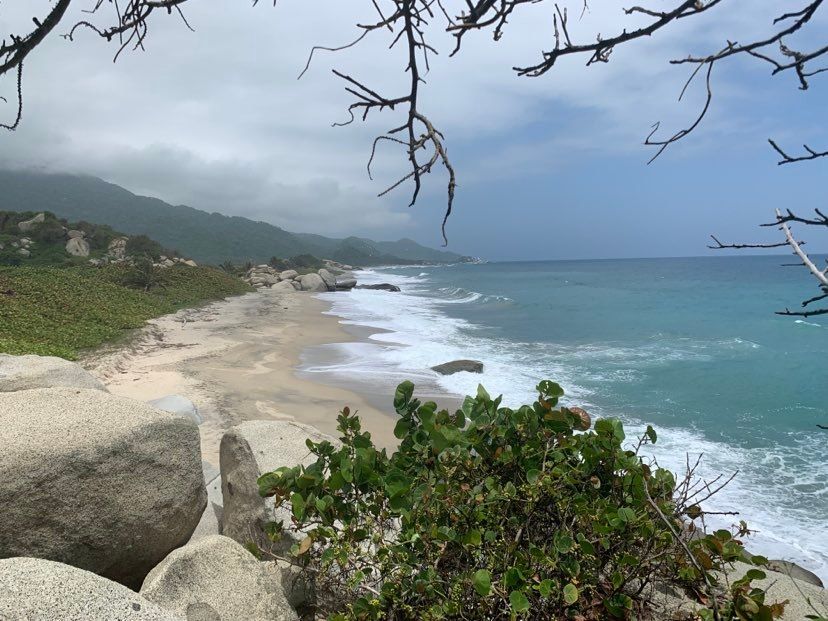 One of several beaches in Tayrona. This one isn't swimmable.
The camp was nice and cosy. The washrooms and showers were simple yet clean and functional. Electricity was available in the camp but only for a few hours. There was also no wifi which gave us a chance to disconnect. Usually in communal areas, many people are scrolling their phones. When there isn't that option, I find we're able to connect with eachother on a deeper level.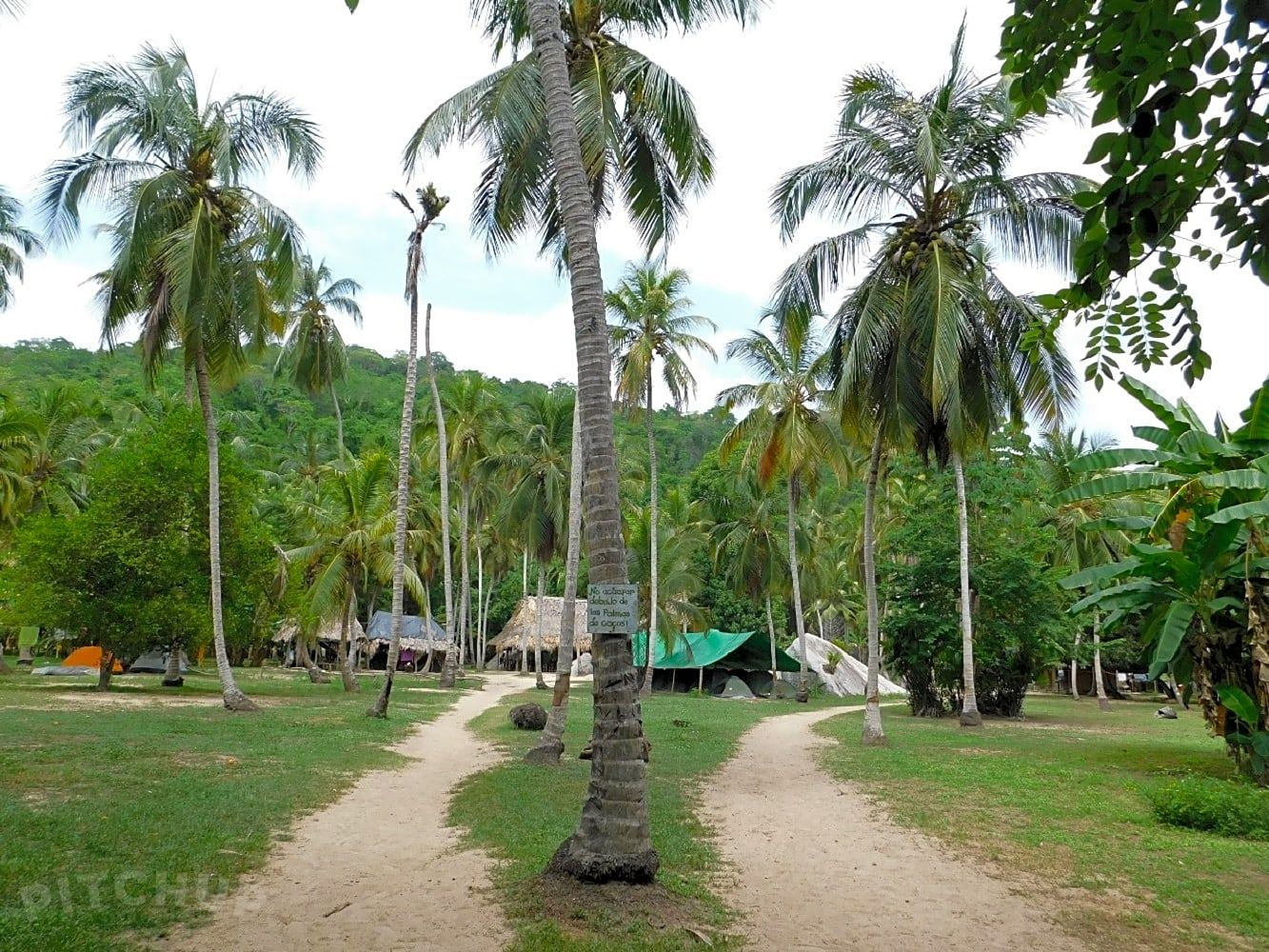 Don Pedro Camp at Tayrona (Photo credits to Pitchup)
Sleeping outdoors in the wild was a cool experience that I'd love to do again. Once the camp's generator deactivated at 11pm all I could hear was the jungle coming to life (other than the one dude snoring loudly beside us): insects chirping, animals howling, and leaves rustling. At the break of dawn, the sun and the cuckooing roosters served as a natural alarm clock.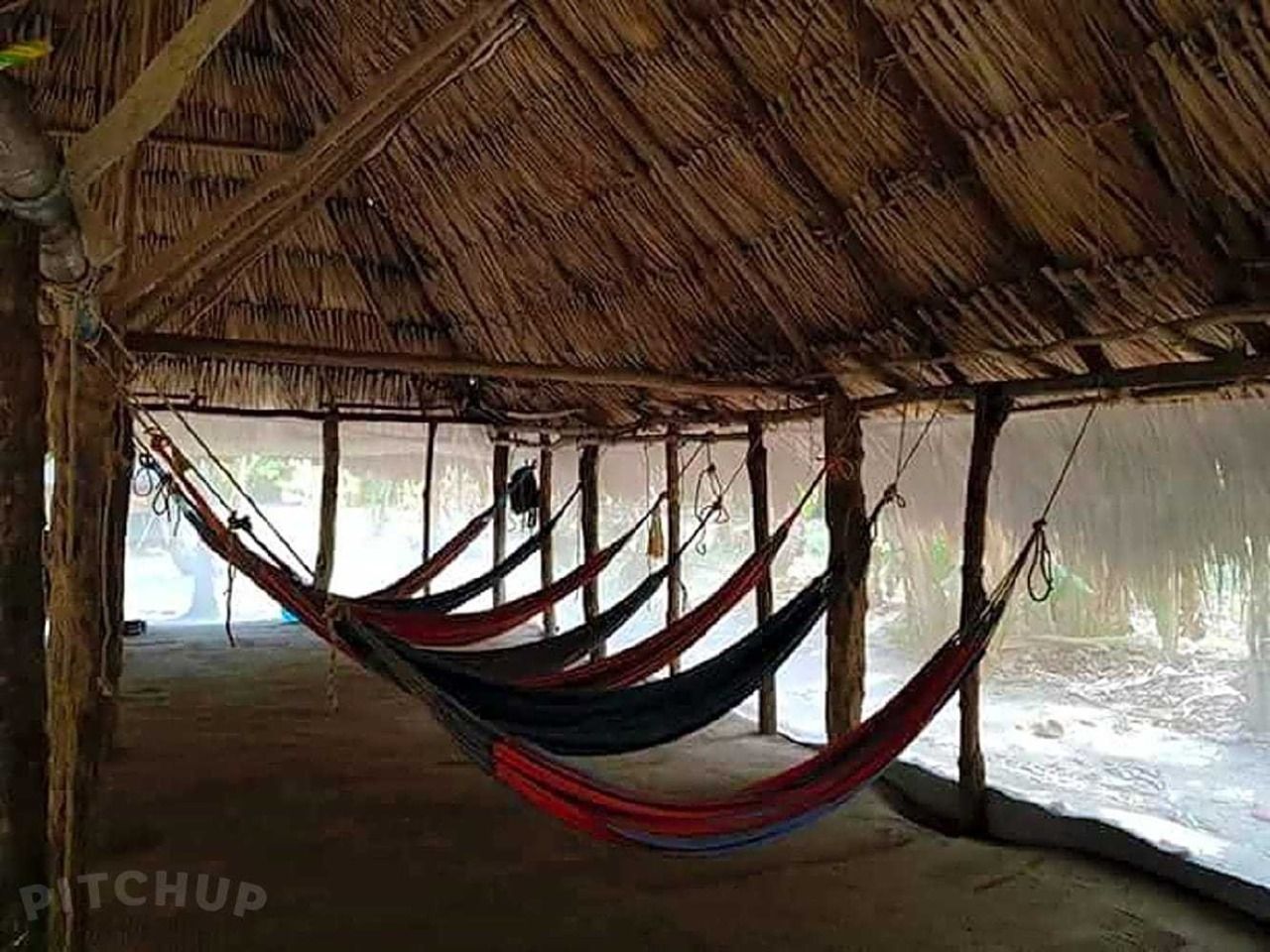 Hammocks at the camp (Photo credits to Pitchup)
The next morning Lily, Kaya, Doreen - a new friend that we shared our hammock area with - joined us on the Monkey trail guided by Alfie - another friend we met at the camp - but unfortunately we didn't see any. Instead, we hiked and spent the afternoon relaxing on the beach sipping some fruit juice and eating ceviche.
After eating, we made the long hike back to our hostel, arriving there just before the thunderstorm, sweaty, exhausted, and satisfied.