South America Days 39-41: Lake Titicaca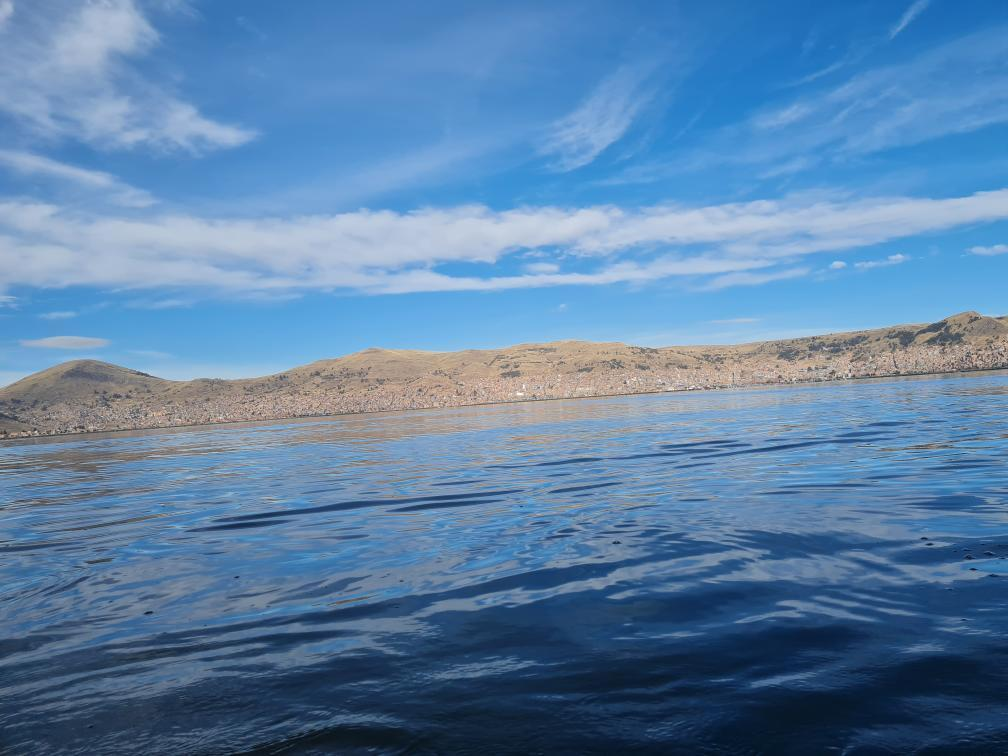 Lake Titicaca
The next stop on my trip was Puno. Puno is located on the shores of Lake Titicaca, the highest navigable lake (a body of water that's deep and calm enough for a water vessel to safely pass) in the world at 3800m. There, I signed up to stay overnight with a family that lives on an island on the lake.
Kayaking Buddies :)
Early the next morning, my group kayaked from Puno to one of the Uros Floating islands. The lake was calm and made for relaxing paddling with great views.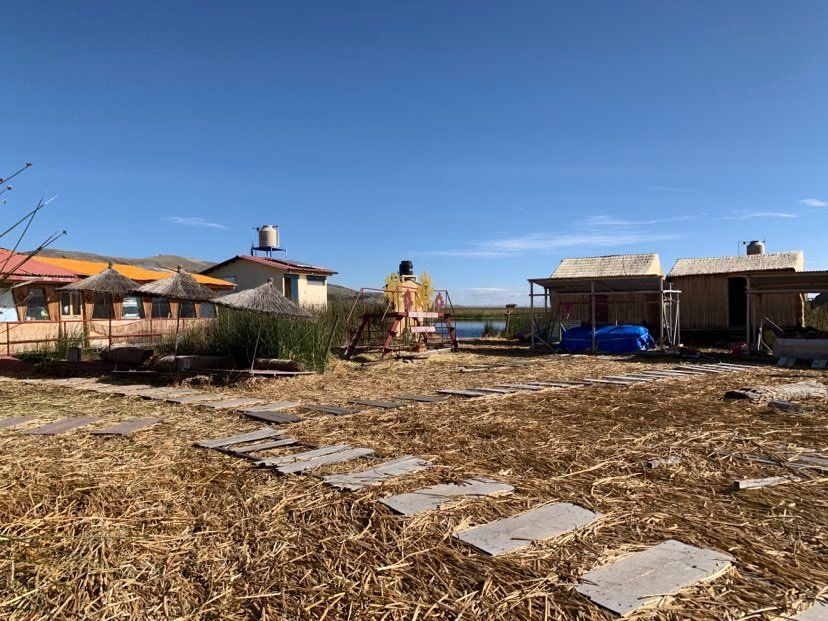 Uros Floating Island
The Uros Floating Islands are human made using reed and straw. One of the locals demonstrated how the islands are made and maintained.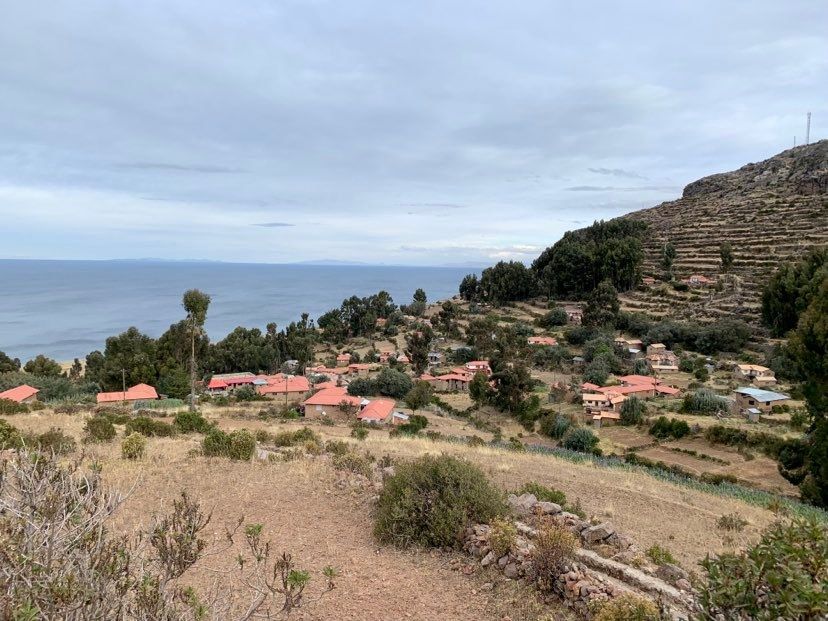 Amantani Island
Afterwards, we took a two hour boat ride to Amantani island. This remote island was closed off to the public until recently. Thus, many of the traditions and culture remained untouched.
Once we made it on shore, we were introduced to our Papa and Mama for our homestay. They hosted us in their homes and we had a few meals together. Unfortunately, I missed the fiesta later that night due to a stomach ache. But after sleeping for ten hours I felt fine the next day.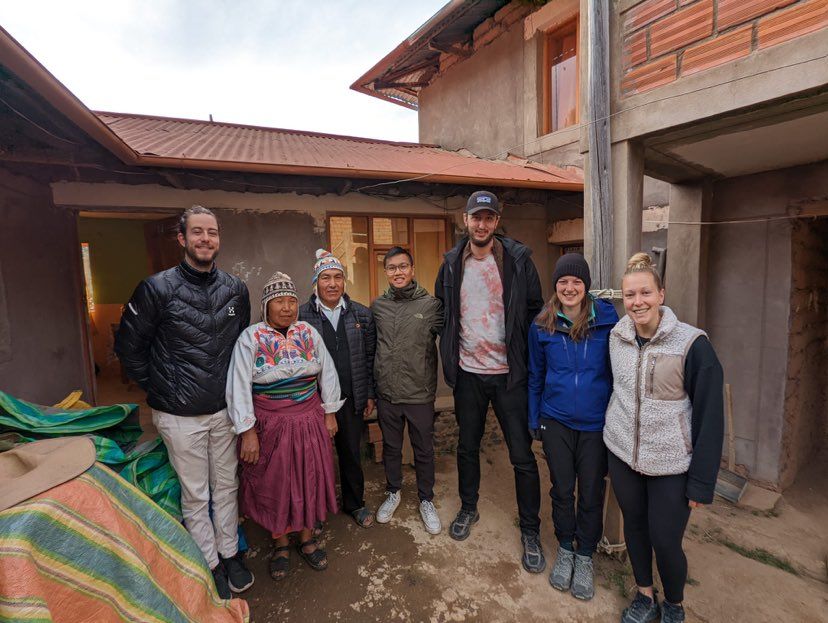 Our Papa and Mama
After breakfast, we said goodbye to our Papa and Mama and made our way back to the boats onto Taquile, the next island.
Walking through Taquile Island
We hiked around the island, watched some traditional dancing, hanged out at the main plaza, and ate some trout for lunch.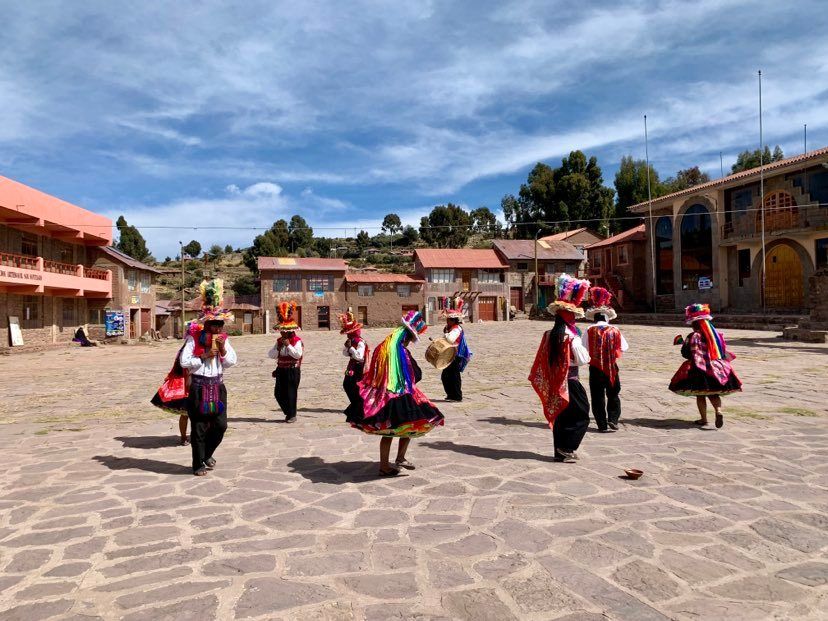 Traditional dancing
In retrospect, my homestay at Lake Titicaca was one of the most unique experiences I've had in Peru. I've heard many comments before that Lake Titicaca was "touristy" and while the experience was still curated, nonetheless it was interesting learning about their culture from someone living in it over a shared meal in their home.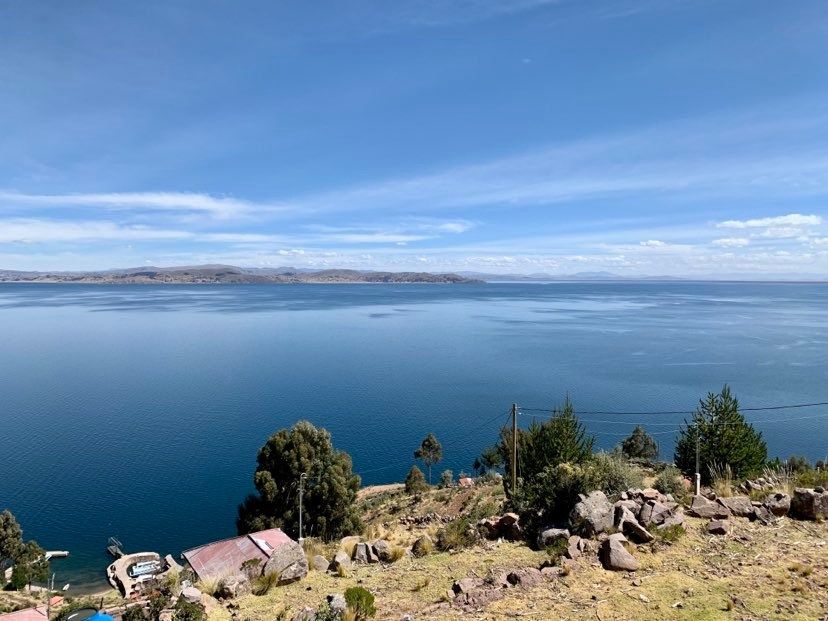 Taquile Island