South America Days 51-54: Rainbow Mountain, Sacred Valley, Cusco (again)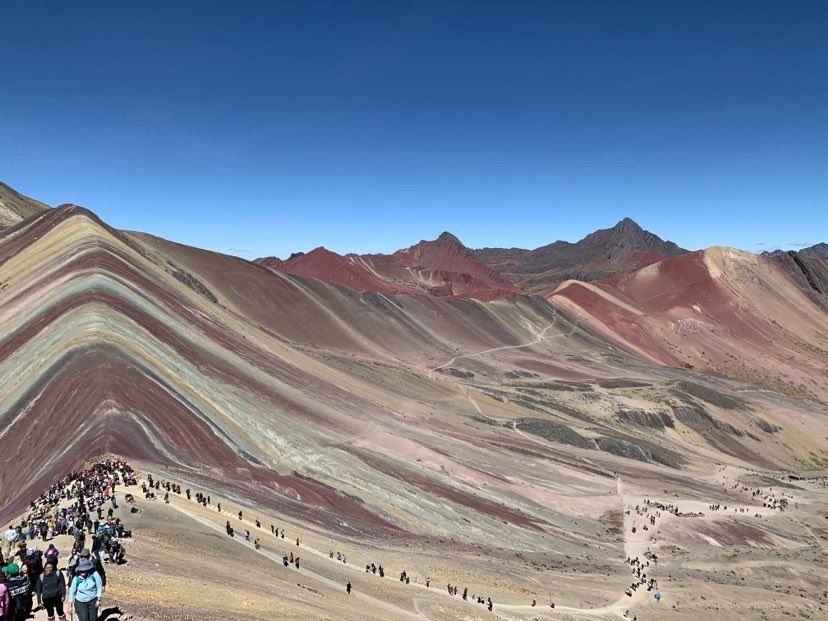 Rainbow Mountain
Another famous activity in Cusco is visiting the Rainbow Mountain. The different minerals give the mountain this distinct rainbow pattern. The peak of the mountain is located at 5100m above sea level. More than double the altitude of Machu Picchu! Though it's only a two hour hike to the peak of the mountain, the high altitude meant we were catching our breath every few steps.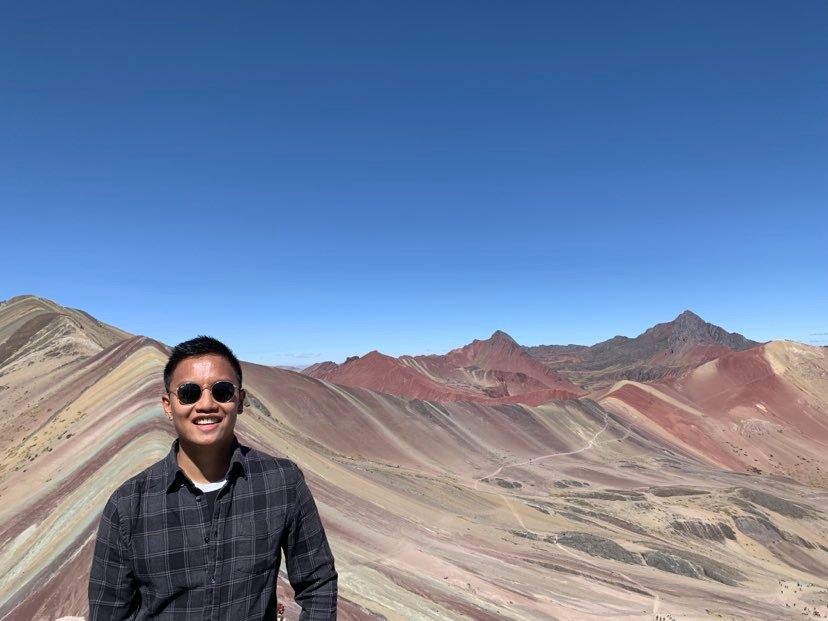 Rainbow Mountain is a relatively new attraction. The mountains used to be covered with snow until a decade ago when the snow started to melt due to global warming.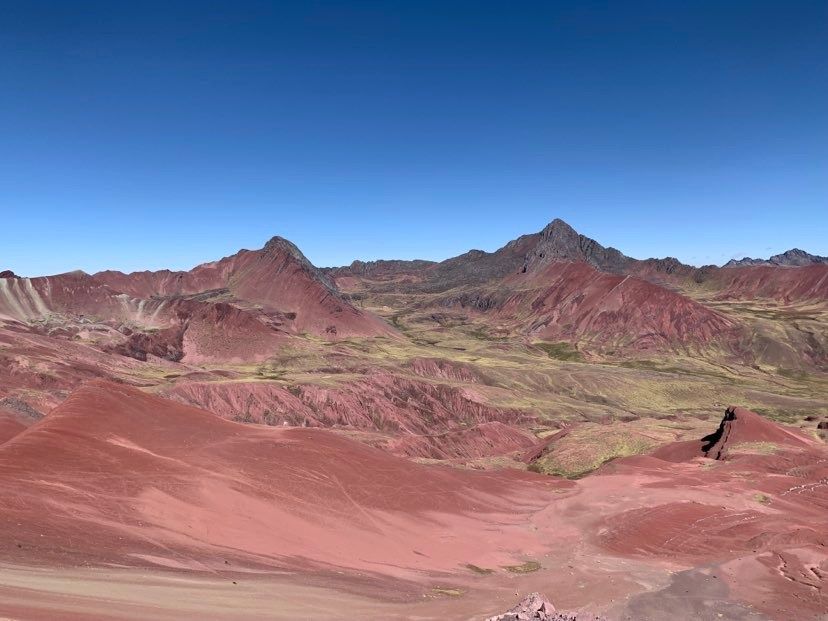 Red Valley
A slight detour on the way down from Rainbow Mountain reveals the Red Valley. An equally gorgeous but less touristy area.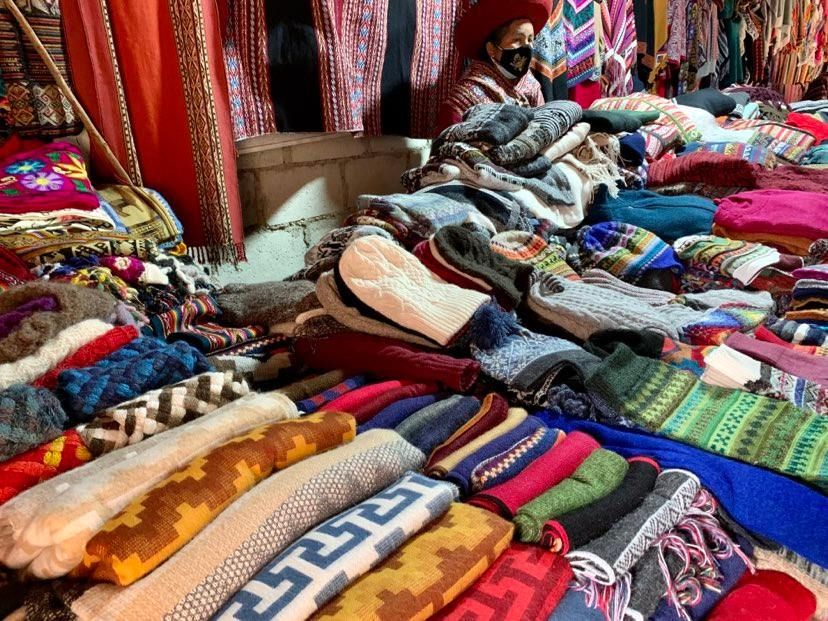 Peruvian Textiles
The next day I went on a day trip to the Sacred Valley which consists of five stops. First stop, is the incan city of Chinchero. We also stopped by a local family that explained how Peruvian textiles are made.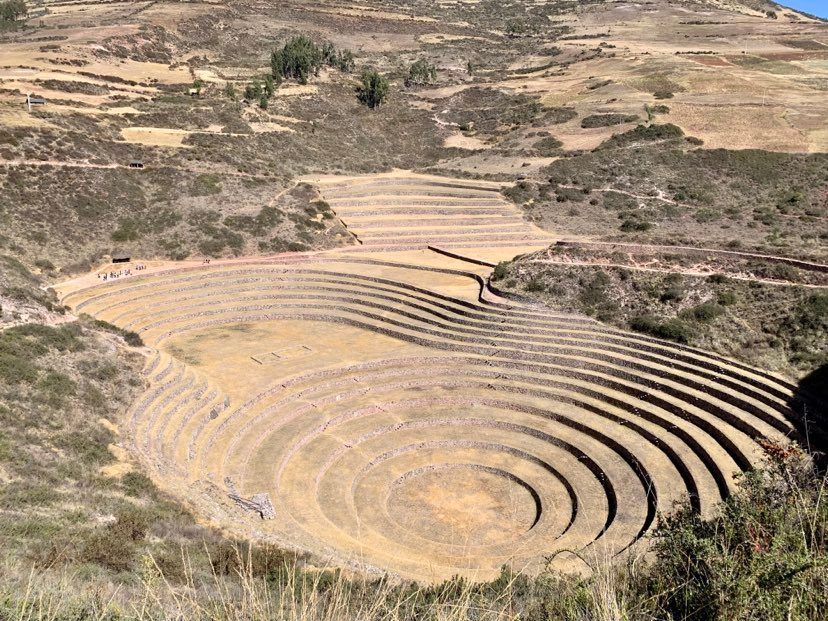 Moray
Second, we went to Moray. An archaelogical site known for its circular terraces used in Inca times for irrigation.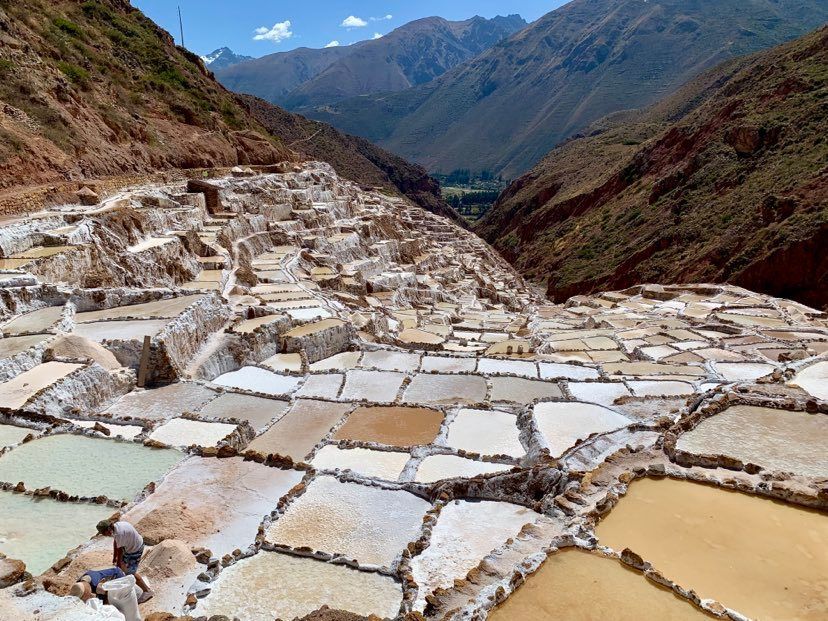 Salt Mines
Next, we visited the Salt Mines.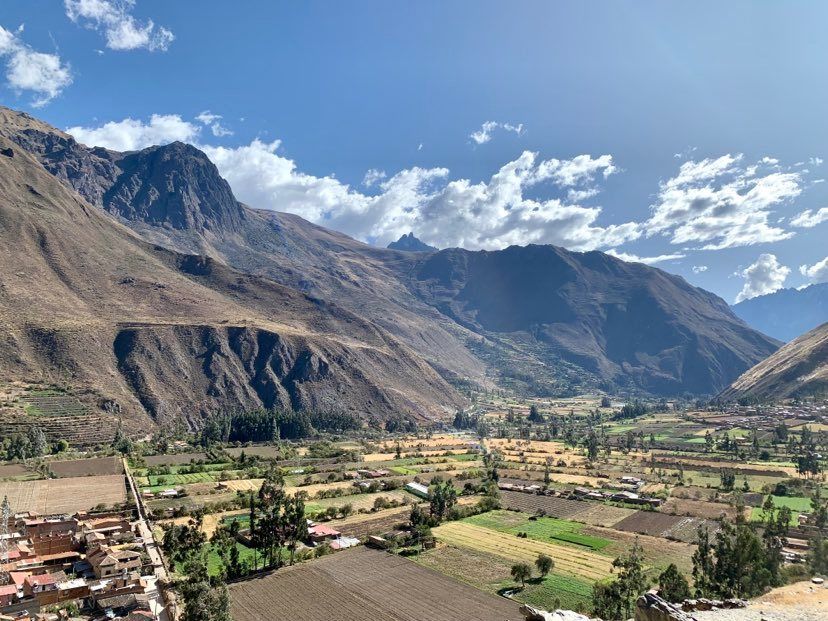 Ollantaytambo
After a delicious lunch, we then went to Ollantaytambo to visit some more Incan ruins.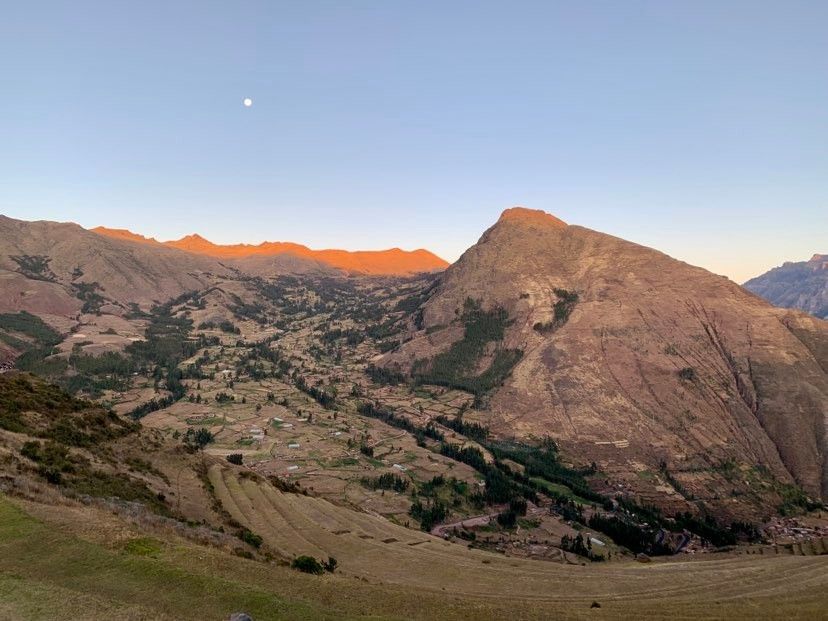 Pisac
Pisac was the last stop of the trip were we paid a visit to some more unique ruins.
On my last day in Peru, I watched the Peru vs Australia world cup qualifier. If Peru won, then they would compete in the 2022 World Cup. This game was a big deal alright.
Though it was a Monday, the government made it a holiday so everyone can watch and support the team. A few friends and I watched the game in the central plaza in Cusco. The energy before the game was electric. The entire plaza was packed with people. Every bar, every restaurant, everywhere they were showing the game was full of people with Peruvian jerseys and headbands.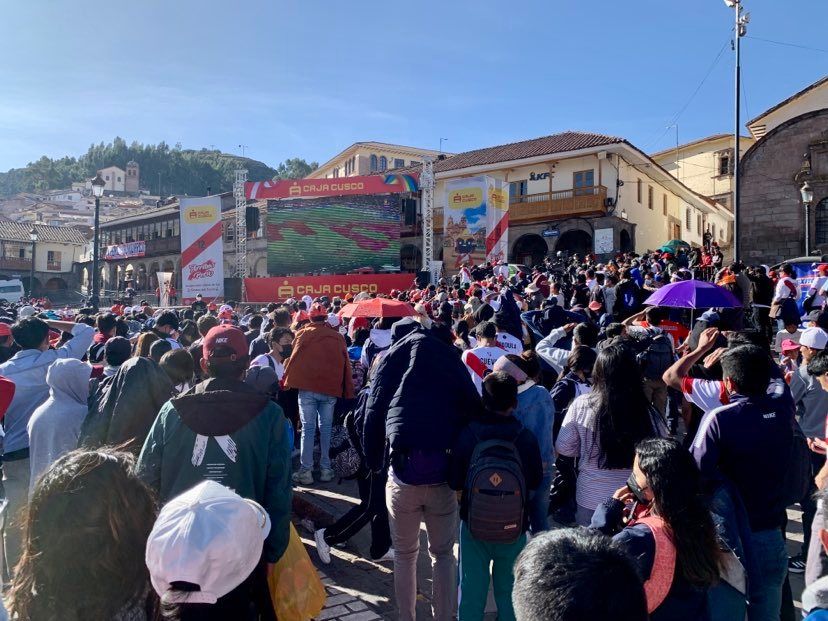 Watching the game in the Plaza de Armas
The game started at 1pm, a big jumbotron in the central plaza showed the game to the thousands in the plaza. As soon as the game played on the jumbotron, it began to buffer. Kind of like when you tried to stream a game or movie on one of those illegal sites with questionable ads. For the first few minutes, the game was unwatchable, it buffered literally every 5 seconds. They weren't actually using a free stream to show the most important game in half a decade to thousands of people in the main square right? Right then, a cursor appeared on the screen, the cursor minimizing the full screen. With the game minimized we saw the website with sketchy banner ads on the site. They were indeed using a free stream. Eventually they got their act together and the stream worked fine. But that's South America for you. Everything is chaotic but things always work out in the end.