The Community Commitment Curve
This year, I helped organize a writing community in NYC. It's one of the highlights of my year so far. As such, I've been thinking a lot about community building.
David Spinks has this great framework on the community commitment curve. He expands on the idea in his article on Community-Member-Fit Score.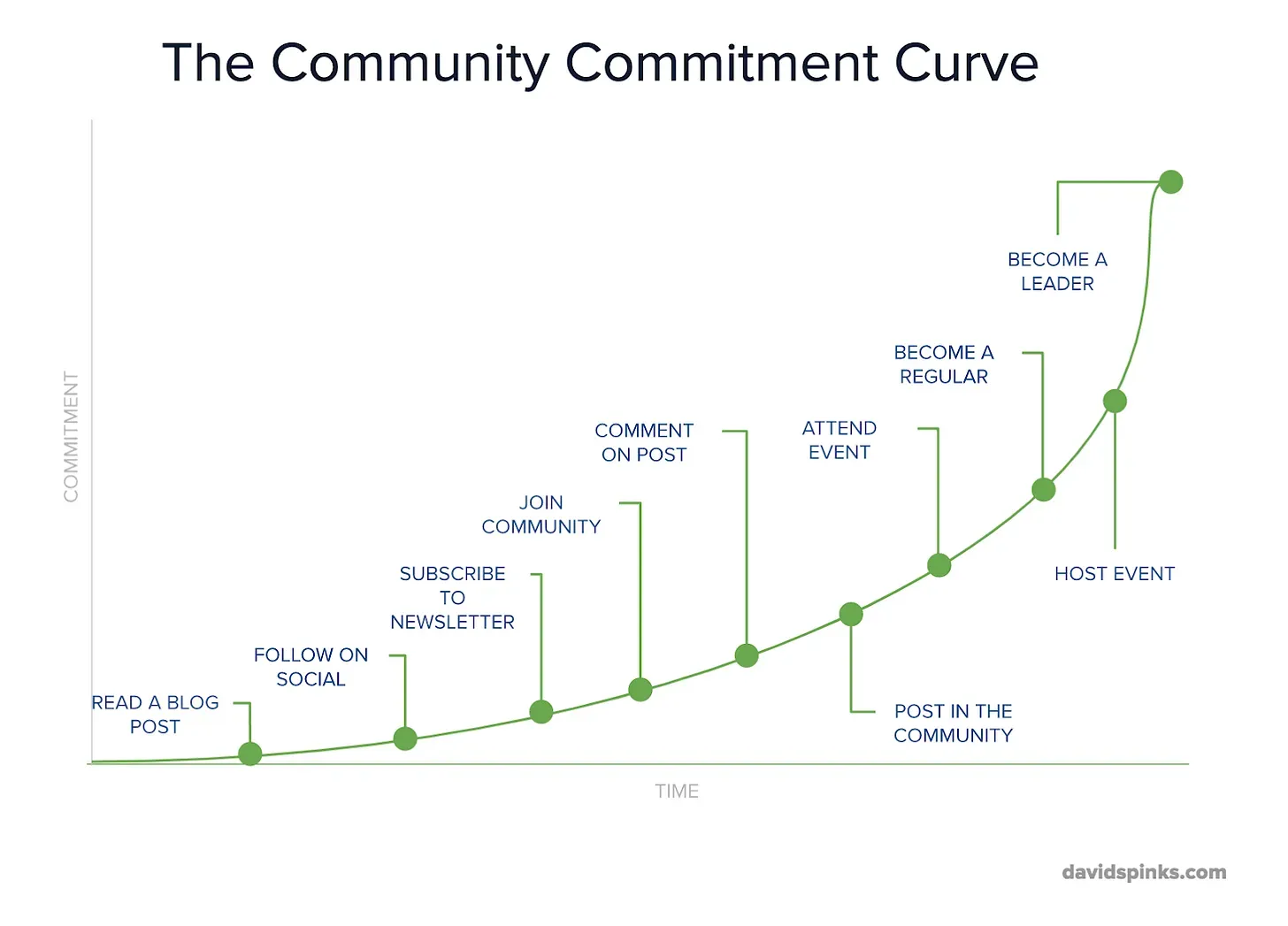 via David Spinks