2019
NBA

Champions

Exactly 1 year ago, I went over to my friends house in Toronto to watch the game. He found a good stream and pulled it up on his desktop monitor. We were both anxious and excited, our eyes glued to the screen.

Today, the Raptors were playing the Golden State Warriors in Game 6 of the NBA finals. The raptors had a 3-2 lead on the Warriors, and if we win this game, we'd be NBA champions for the first time.

I've been a Raptors fan my entire life. I remember watching Vince Carter with my mom and dad when I was a little kid. I didn't really know what was going on but it seemed exciting. I remember watching Raptors during the Chris Bosh years. I watched nearly every game even when the raptors were not great.

Our fortunes changed when we traded Rudy Gay in the 2013-2014 season. From then on DeRozan and Lowry lead us to 5 straight playoff appearances, but they always ended in disappointment.

Then Raptors GM, Masai Ujiri, made a huge gamble in trading DeRozan for Leonard [1]. Leonard eventually lead us to the promised land, the NBA finals.

The thought of a championship had the entire city, including me, in hysteria.

The game went down to the wire and Leonard sealed the game with his free throws. Time winded down and then it was official. The Raptors were the 2019 NBA Champions.

Then Toronto went crazy.

My friend and I went to Dundas Square. On our way there people were going nuts. People shouting, "Let's go Raptors!", Cars honking their horns, giving random people high fives.

That first championship was a special one. To see the city, the country come together like that, I don't think I'll any sporting event will top that.

What an incredible experience.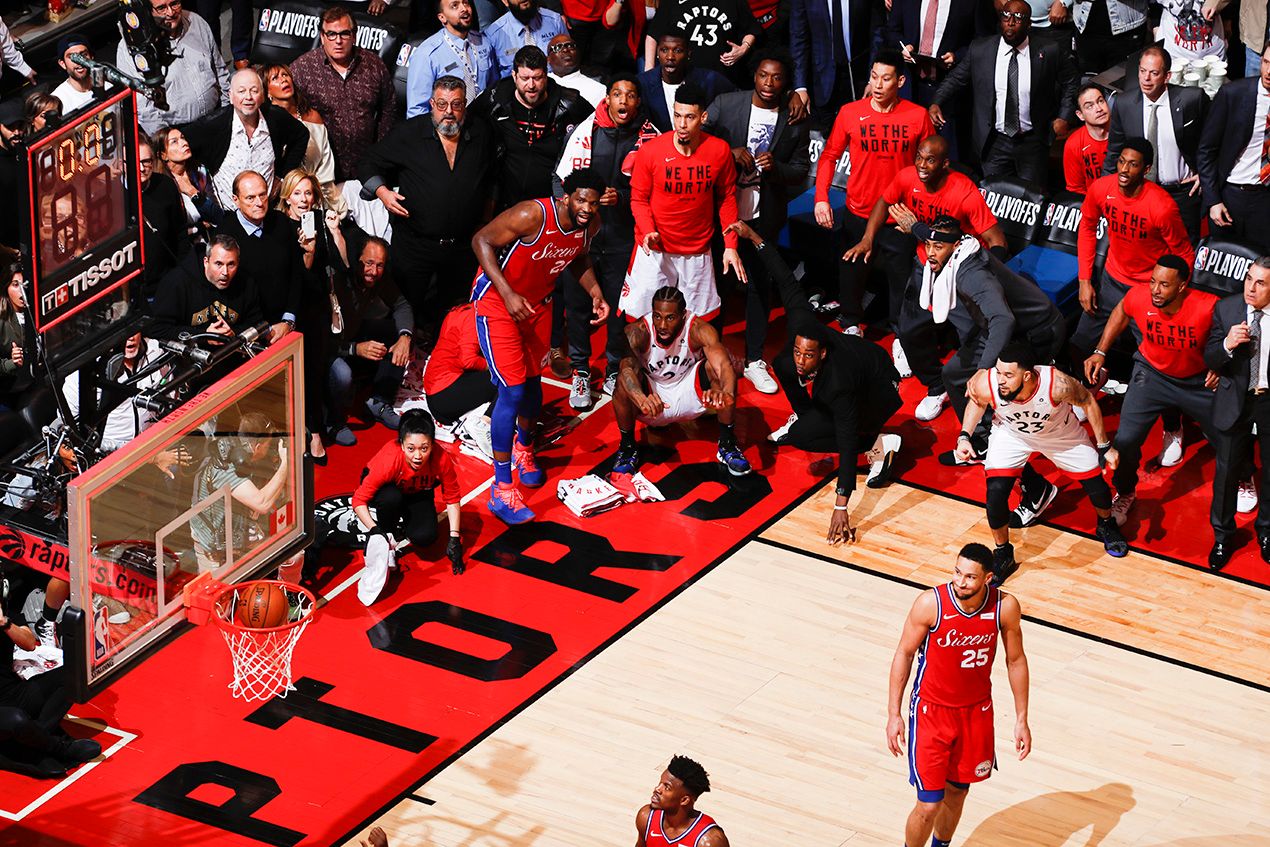 The Shot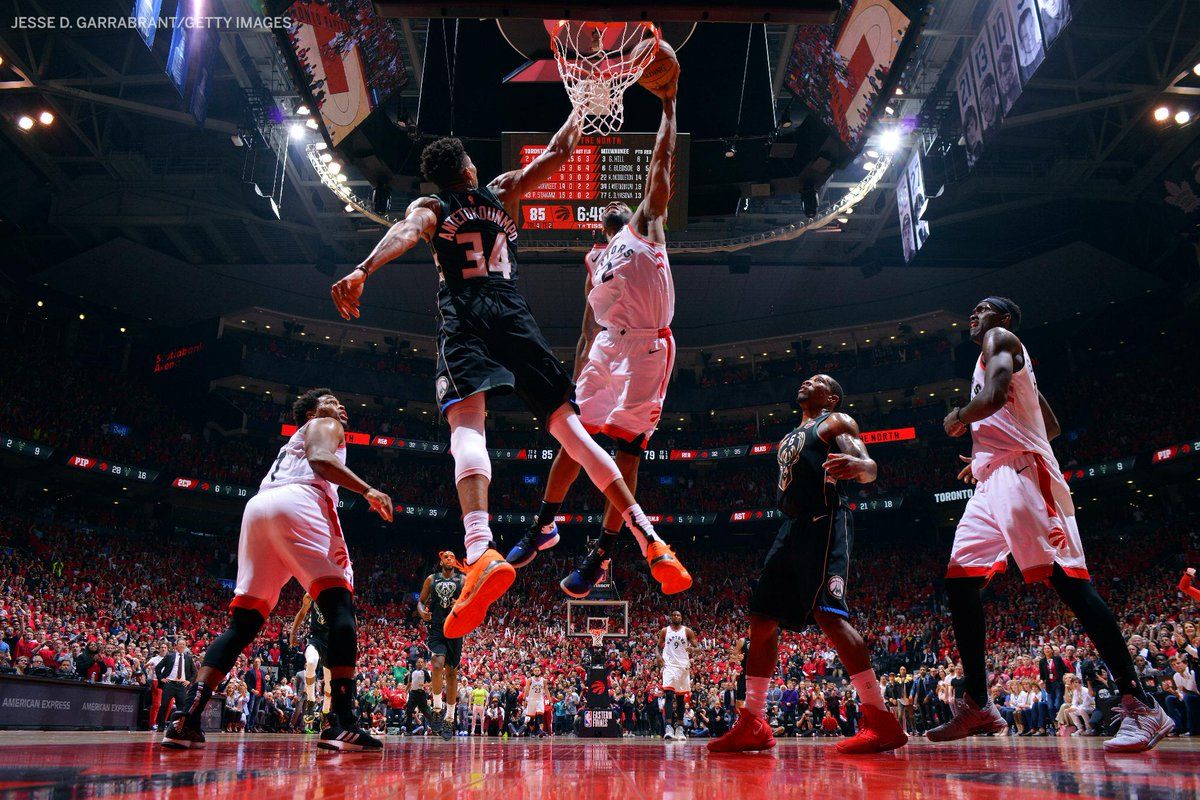 Kawhi posterizes Giannis in Game 6 of Eastern Conference Finals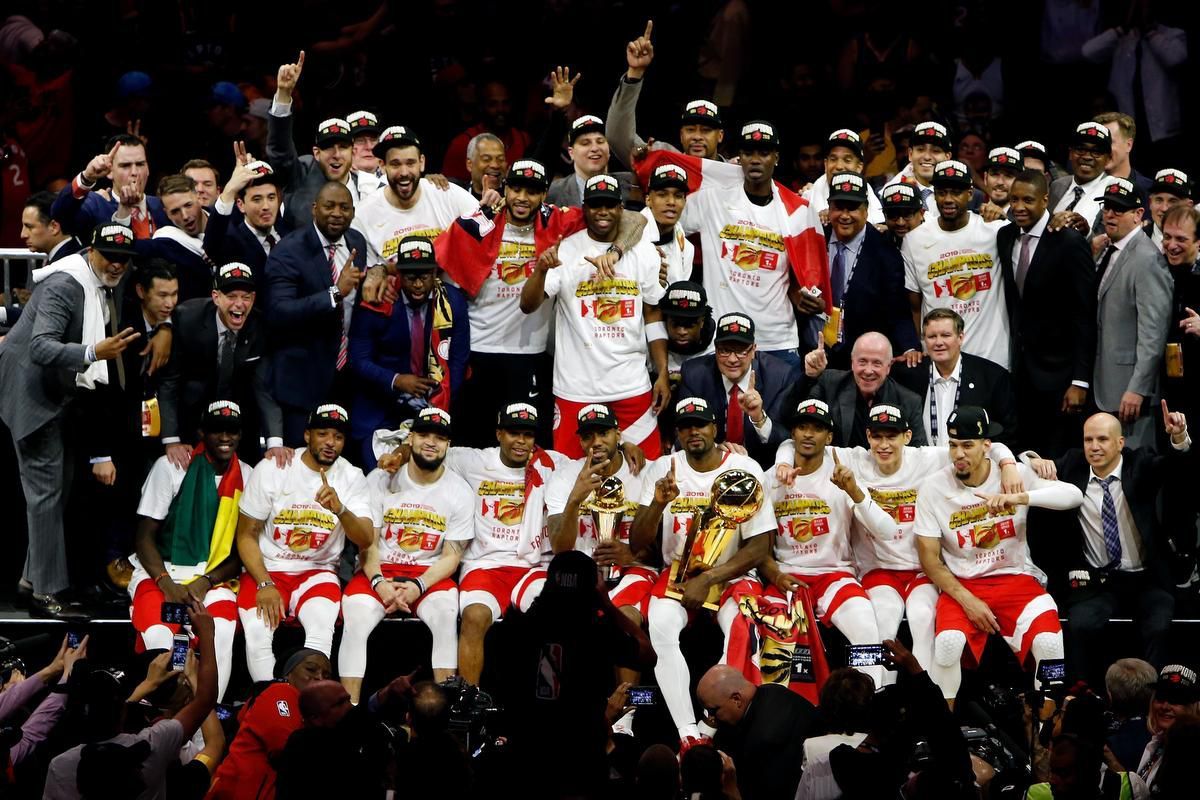 Toronto Raptors win the chip
Notes
[1] Ujiri traded DeMar DeRozan, Jakob Poetl, and a draft pick to the Spurs for Kawhi Leonard and Danny Green. Ujiri also fired Coach of the Year, Dwane Casey, and replaced him with first year Head Coach, Nick Nurse.