Come From Away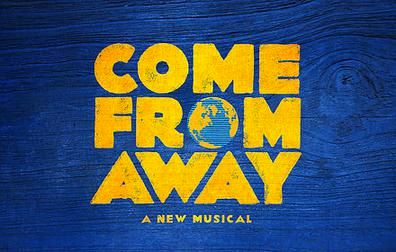 This is my first time being in New York for 9/11 memorial day. I can't imagine the chaos and the trauma the city went through on that fateful day. But even in that dark moment, a light shone brightly in a small town in Newfoundland on September 21st, 2001.
Recently, a friend and I watched our first Broadway musical called Come From Away. The play portrays the events at Gander, Newfoundland, a small town with a population of 9000 and home to previously one of the largest airports in the world, Gander International Airport [1]. During the attacks,the United States closed its airspace. Thousands of planes were diverted to alternate airports. Gander Internation Airport received the second most planes in Canada outside Halifax International Airport.
Overnight the population of the town doubled. Despite the lack of resources and accomodations, the people of Gander banded together, many of them opening their own homes to the stranded airline passengers.
The play itself, first workshopped in Toronto's Sheridan College, did a beautiful job of portaying the heroes of Gander that welcomed strangers with open arms in a time of uncertaintly and fear.
Notes
[1] Gander Intertional Airport is the easternmost airport in North America. Because of its location, it served as a refueling stop for translatlantic flights back when planes had limited range.