Johns Hopkins' COVID-19 Newsletter
Johns Hopkins Centre for Health and Security has one of the earliest and most reliable newsletters on COVID-19. Today, while reading the daily edition, I thought of reading the first newsletter I received from them.
March 17th, 2020
I first subscribed on March 16th. How different the world looked back then. We had 167,511 confirmed cases worldwide and 6,603 deaths. The US at the time had 4,226 total cases with 75 deaths.
Fast forward to today's edition, on August 24th, a little more than five months later.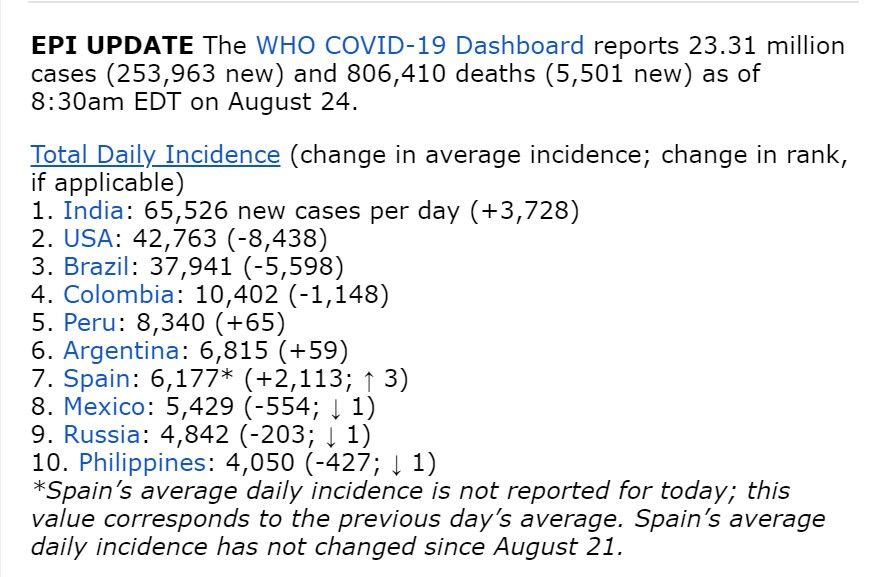 August 24th, 2020
We have 23.31 million cases and 806,410 deaths. The US alone has 5.64 million cases and 175,651 deaths.
That's nuts.