Leave Your Ego at the Door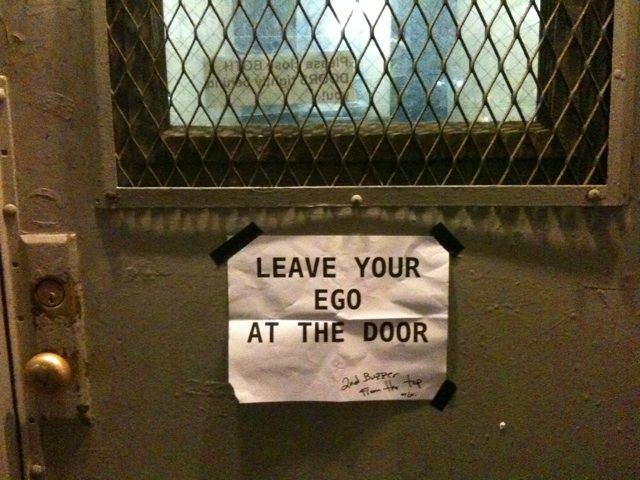 In 1985, a group of the best musicians in the US got together to record, We Are the World, a charity single written by Lionel Richie and Michael Jackson and produced by Quincy Jones. The group was stacked with talent, bringing together superstar musicians like Stevie Wonder, Bruce Springsteen, Bob Dylan, Ray Charles, Diana Ross, and more.
Before entering the studio, Quincy Jones famously placed a sign near the entrance, "leave your egos at the door." With such a star studded lineup, ego management becomes a factor. This was an event to raise money for the famine and disease relief in Africa after all. This sign was a reminder to keep your ego in check.