South America Days 32-36: Arequipa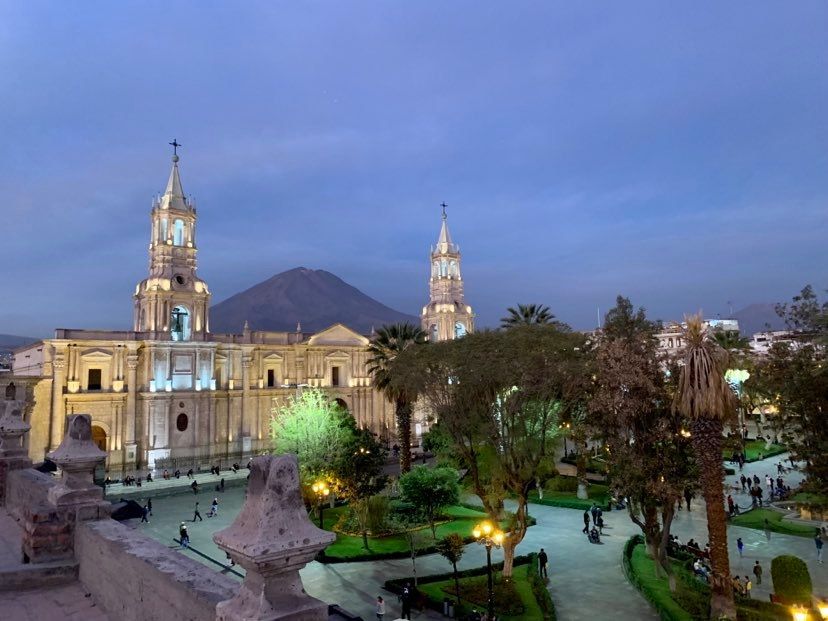 Plaza de Armas in Arequipa
From Huacachina, I took the night bus from Nazca to Arequipa. Arequipa is the largest city in Peru behind Lima with a population of over a million people.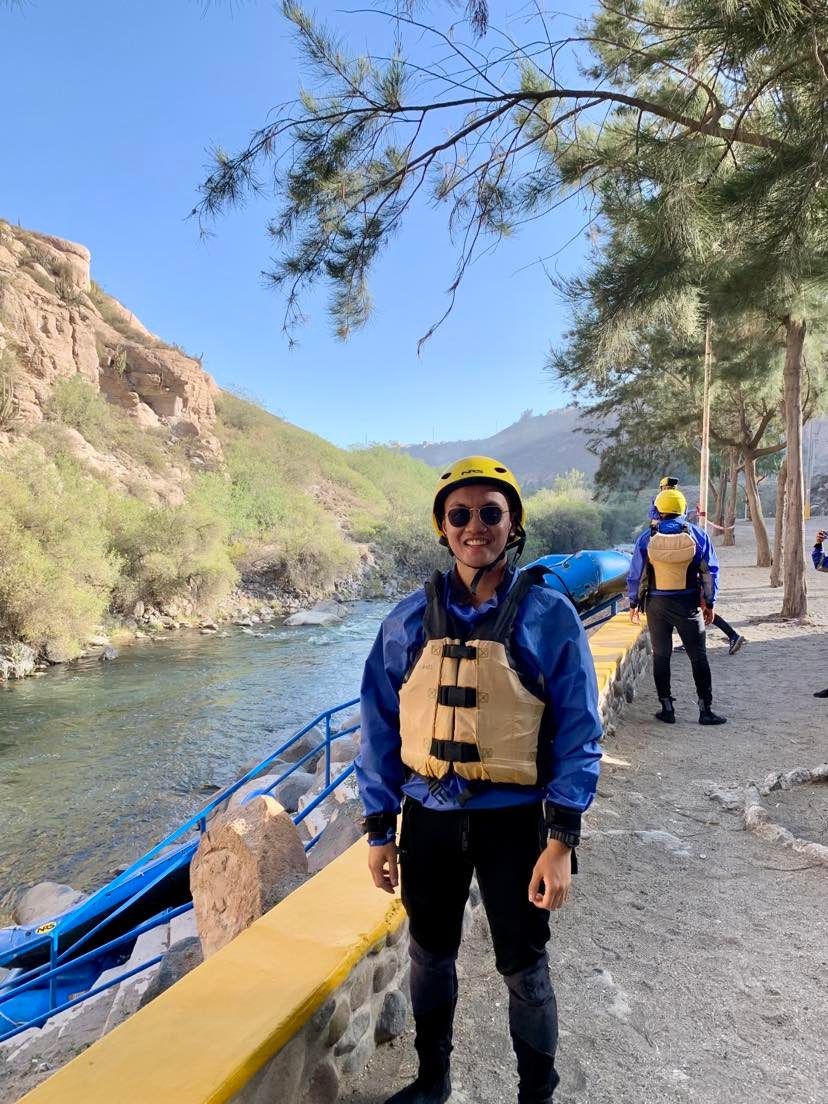 Ready to raft!
In the spirit of trying new things, I tried white water rafting for the first time. White water rafting is one of the most popular activities here in Arequipa.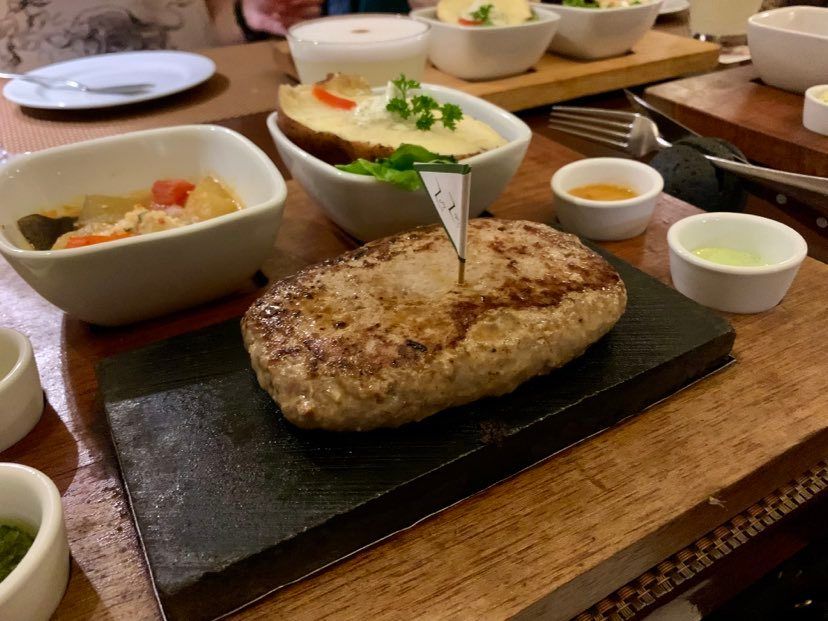 Alpaca Steak at Zig Zag Restaurant
Later that night, I went out with a few friends and tried out Alpaca for the first time, a delicacy here in Peru.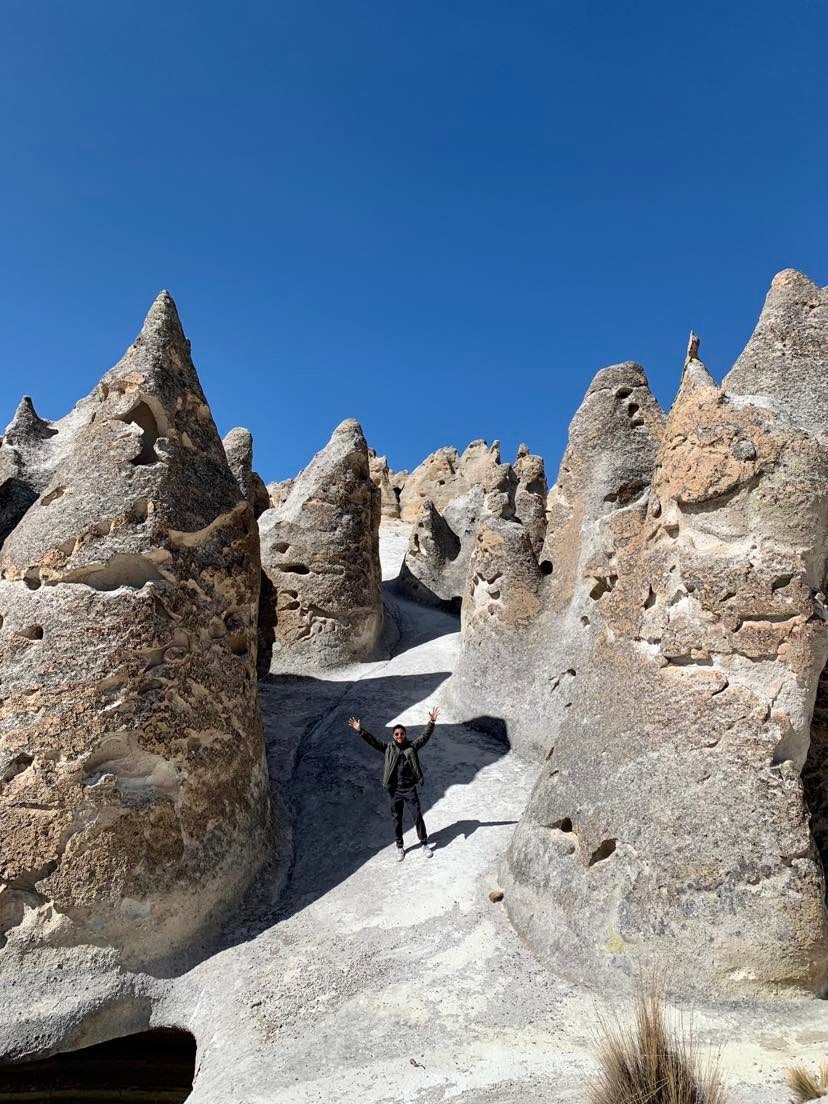 Stone Forest
The next day, I went on an excursion to the Pillones Waterfall. Before reaching the waterfall, we stopped by a stone forest with unique rock formations shaped over thousands of years through volcanic lava, sand, and wind.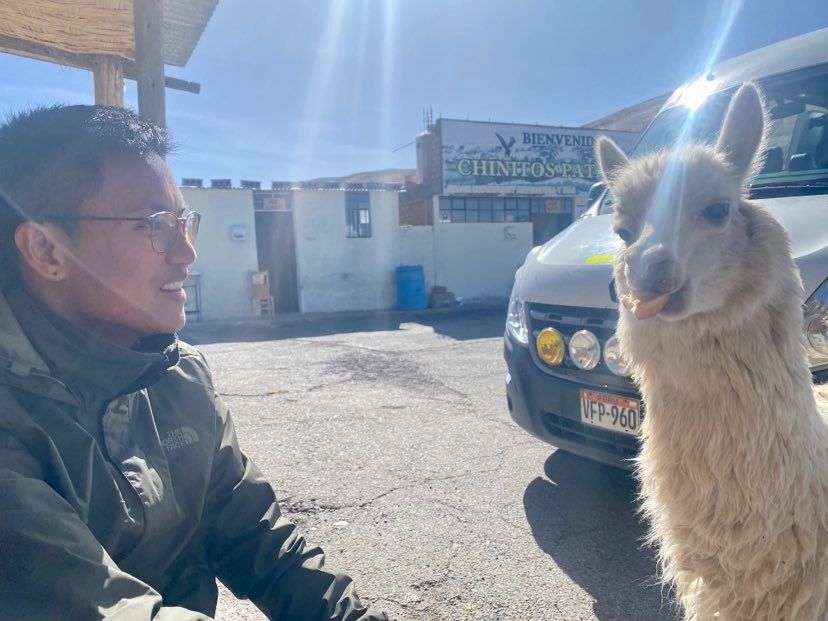 Sharing my breakfast sandwhich with an Alpaca
We had breakfast on our way to the waterfalls, an alpaca decided to join us.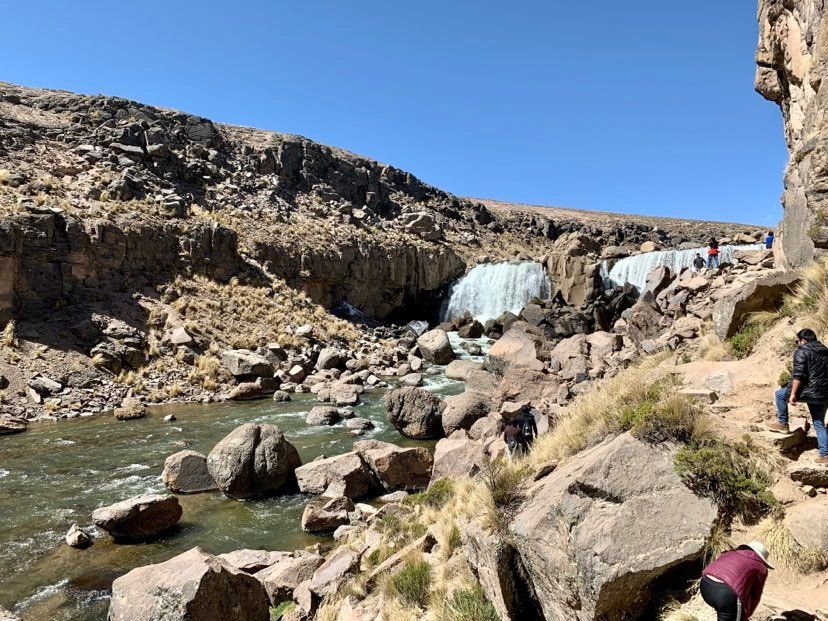 Finally reached the waterfall
After a few hours of driving and a short hike, we finally reached the waterfall. Unfortunately, the altitude hit me like a truck. Arequipa is at 2300m elevation, Pillones' at an elevation of 4200m. Nearly, double the altitude!