South America Days 42-48: Cusco
While I did enjoy my time in Puno and Lake Titicaca, I started feeling symptoms of a stomach infection. After coming back from the Lake, I had a night bus to Cusco which I was worried about. I went on the night bus armed with crackers, gatorade, and some melatonin which I hoped would knock me out for the trip.
Thankfully, I survived the eight hour night bus without problem. I booked an Airbnb for the next few nights in case my stomach got worst, I good call on my end. For the next few days, I barely left my Airbnb. Only leavinng to buy bread, bananas, and water. A few days into my stay, I felt the climax of my stomach ache. My stomach was turning like a cement mixer and I couldn't keep any food down. I could barely sleep because my stomach kept acting up. This was hands down the worst stomach ache I've ever had.
I contemplated visiting the doctor the next day but luckily my antibiotics that my travel doctor prescribed me started to take effect. After a full day of taking the medicine, I felt healthy enough to leave my Airbnb and explore the city.
So what caused my stomach infection? For the entirety of my trip, I relied on a filtered water bottle. I'd refill my bottle in kitchen and bathroom sinks no matter where I was and it worked fine. It's common advice to not drink the tap water in Cusco but I was confident in my filtered bottle. However, after nearly two months of service, I think my filtered bottle reached its expiry. When I started taking my antibiotics I also switched to bottled water, which helped a lot.
After spending the first five days in Cusco recovering, I felt healthy enough to start exploring the city. Cusco is one of most popular cities to visit in Peru. It's the former Incan capital and the entry point to many famous excursions including Machu Picchu.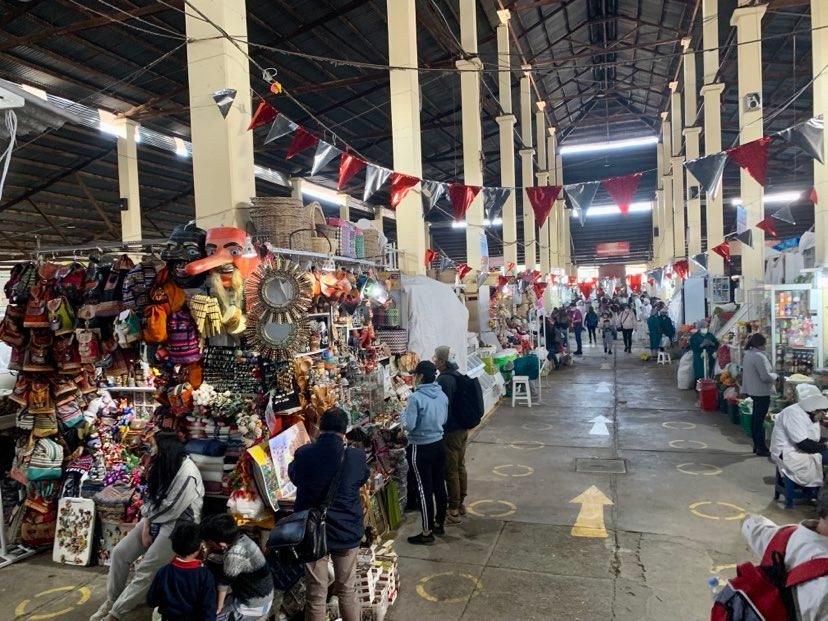 San Pedro Market
Close to my new hostel was the San Pedro Market. It sold everything from breakfast, smoothies, Peruvian Textiles, Meats, Cheeses, really anything you can think of.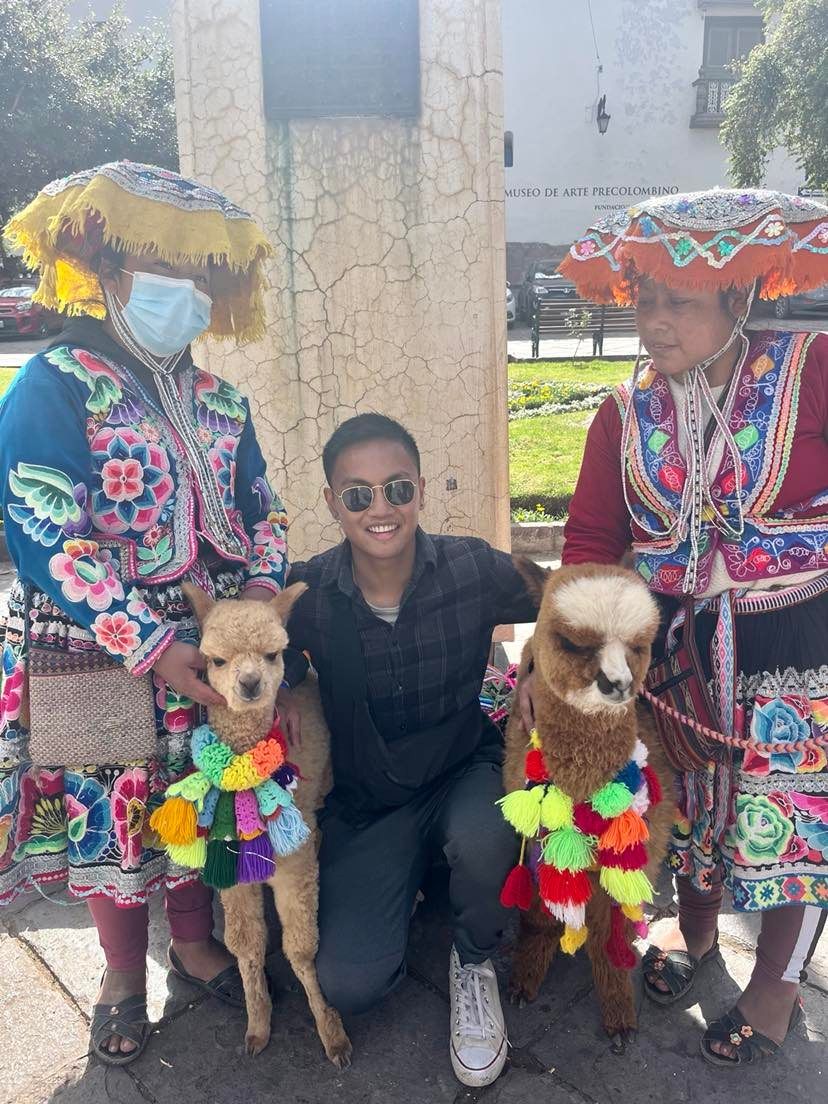 You can never get too many photos with Alpacas
There were locals dressed in traditional attire everywhere in Cusco. In many touristy destinations, this would be a facade for the tourist, however, in Cusco this is actually how they dress.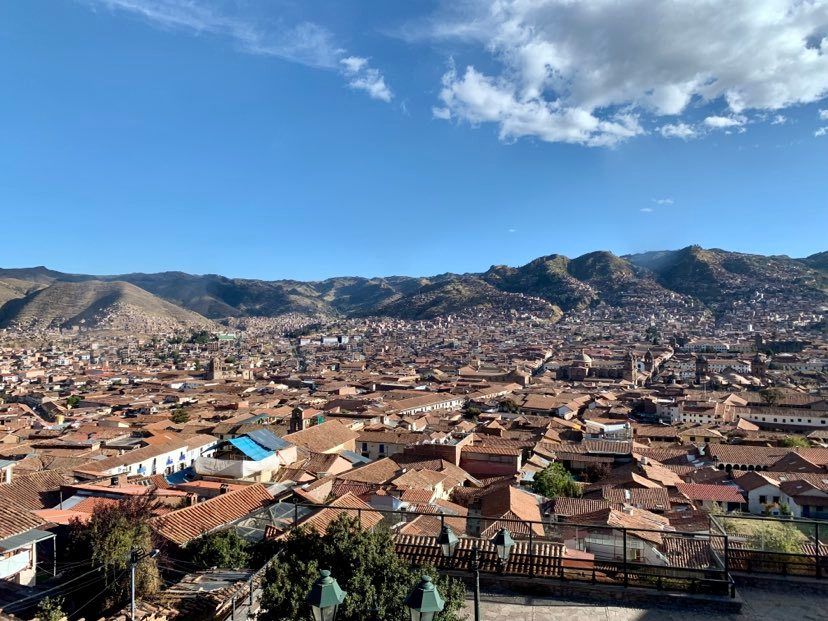 View of Cusco
After strolling the city, a few friends and I posted up at a cute cafe with an amazing view. For the rest of the afternoon and evening we had some drinks, chilled, and played some board games while enjoying the view.
After taking it easy for a few days, I started feeling well enough to do some excursions. The next few days I visited Machu Picchu, Rainbow Mountain, and Sacred Valley. More to come soon!