South America Days 49-50: Machu Picchu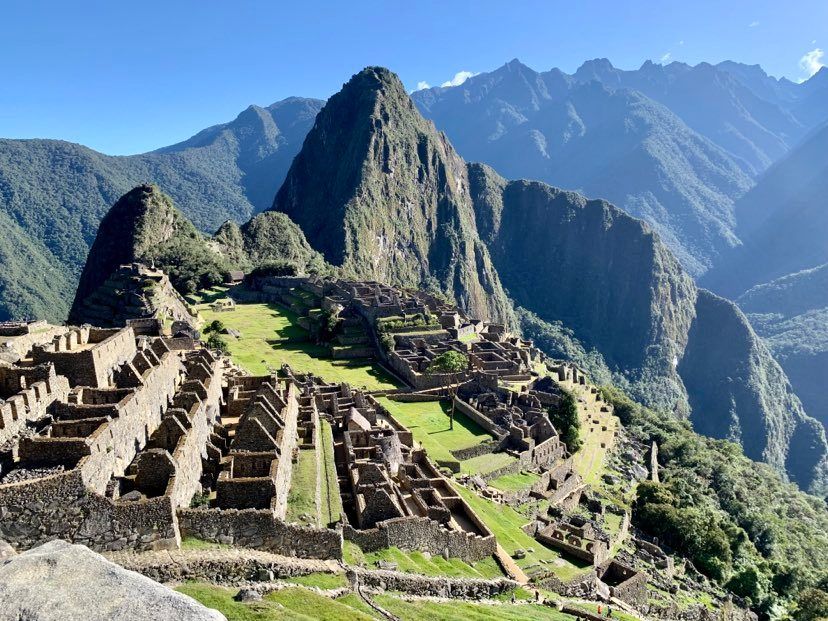 Machu Picchu
No trip to Peru is complete without a visit to Machu Picchu. Originally, I booked the five day Salkantay Trek to Machu Picchu. But because of my stomach infection, I missed out on this trek. Instead, I opted for the two day excursion.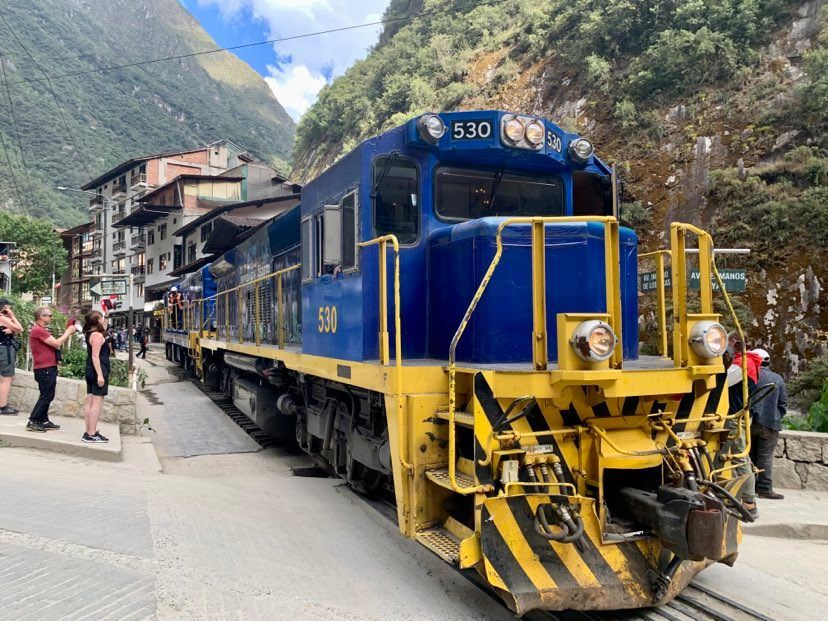 Machu Picchu Train
From Cusco I took a four hour bus then train to Aguas Caliente, a town at the base of the lost city.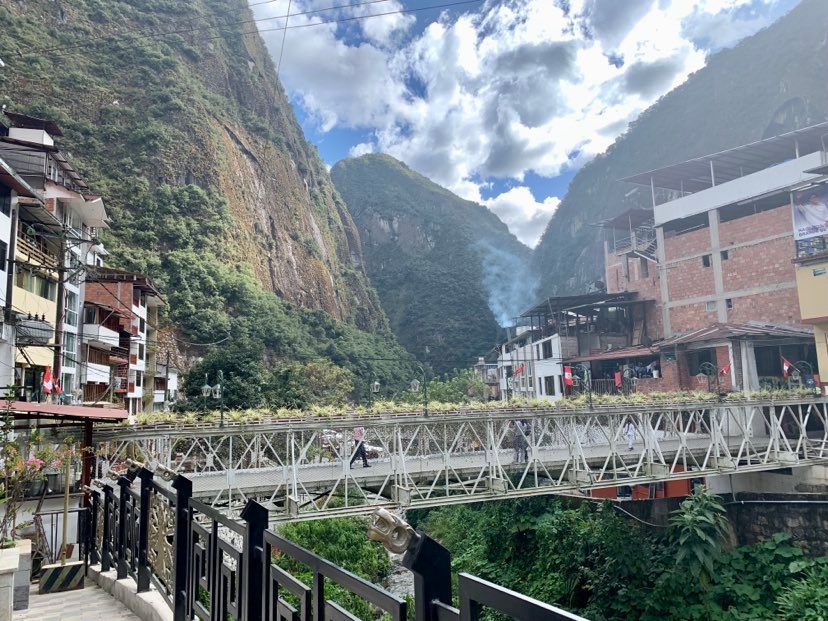 Aguas Caliente
Aguas Caliente is the ending point for the Salkantay Trek. There, I rejoined the group I was supposed to join for the trek. We had a nice dinner together with some Pisco Sours of course.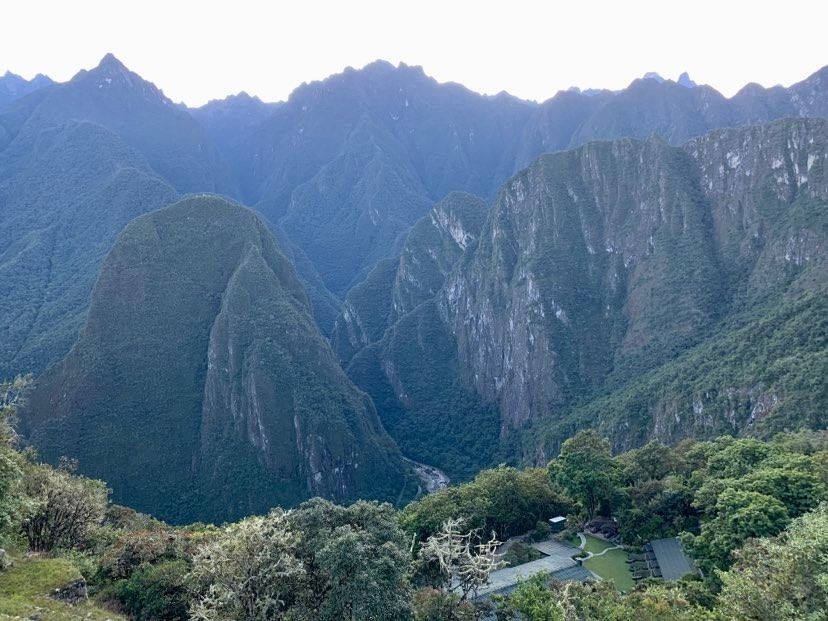 The sun rising at Machu Picchu
The next morning, armed with our hiking gear, we left Aguas Caliente at 430am to climb the mountain to Machu Picchu. After an exhausting but rewarding climb, we reached the entrance of Machu Picchu at 6am.
Viewpoint of Machu Picchu
Nestled in the slopes of the Andes mountains, Machu Picchu is simply stunning.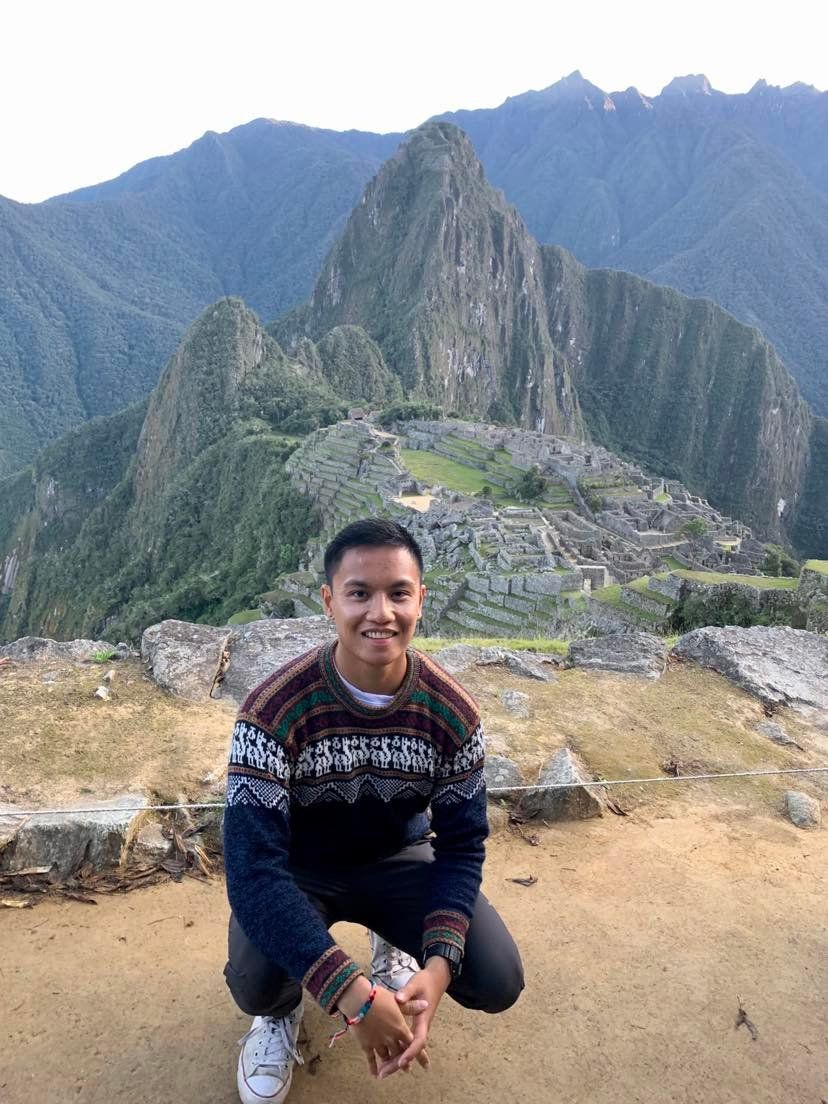 I was awestruck looking at this lost Incan city surrounded by the mountainous landscape. It's clear why it's one of the seven wonders of the world.
To control the flow of tourists, Machu Picchu does not have washrooms, you aren't allowed to eat, and if you leave you aren't able to return. After spending the entire morning and early afternoon we were ready to leave.
After hiking back the mountain to Aguas Caliente for some lunch, we took the train to Ollantaytambo. This is when the train frustratingly broke down for 3 hours, an experience I ranted about previously. From Ollantaytambo we then rode a bus back to Cusco.
Even though I was bummed out about missing the Salkantay Trek, Machu Picchu is still one of the highlights of my trip and it truly lived up to the hype!