V is for Vulnerable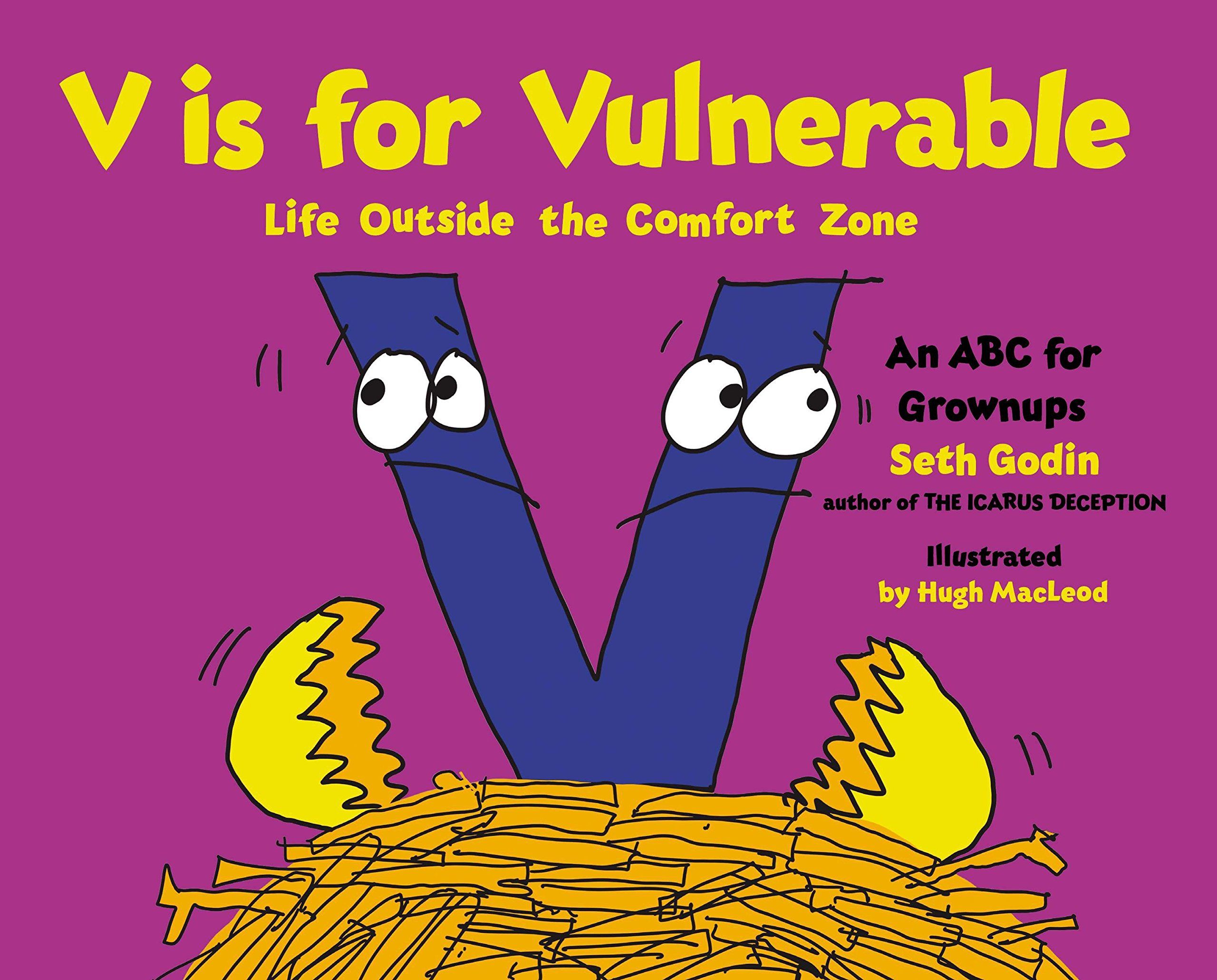 Seth Godin wrote an "adult children's" book on art and creativity called, V is for Vulnerable.
The book resonates with me as it describes so many of the emotions I feel when doing my work. I especially love this page: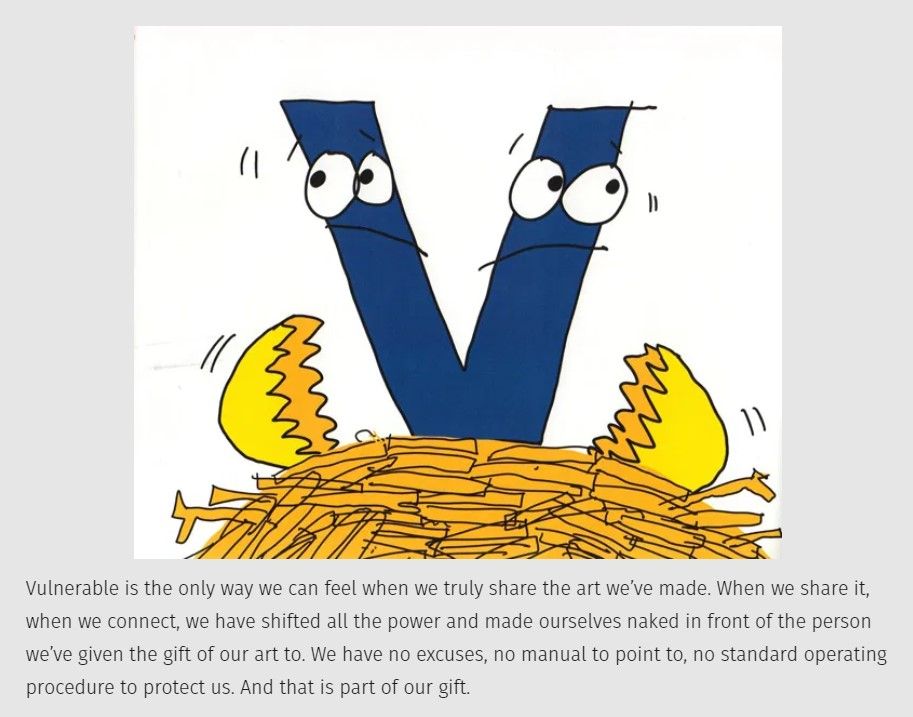 I find that my best work is when I'm vulnerable and express my true feelings. That piece becomes an extension of me. And when I click publish, I put it out there for other people to judge. For me, it's a scary feeling even now, but that's the risk when it comes to art.
You can read excerpts of the book here.